Canon EOS 90D, EOS M6 Mark II try to cover all the bases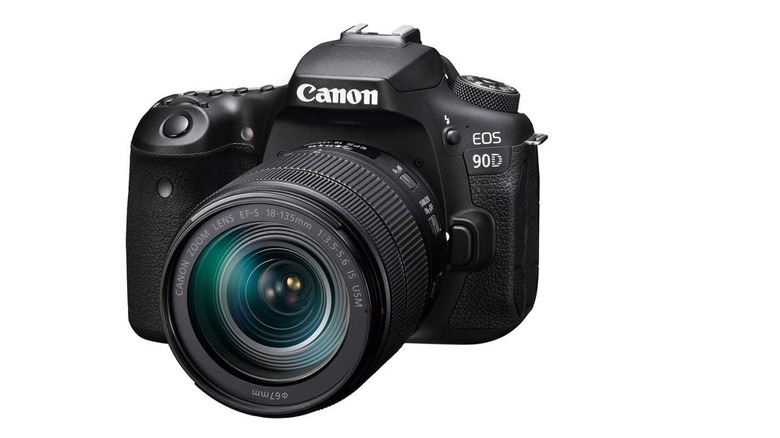 Dedicated digital cameras today are seen more as professional photography equipment but even in that market there is a broad range of users with different needs and different skills. Camera makers can try to focus on just one class of users or they can try to cater to them all. Canon is taking the latter strategy with the new EOS 90D and the EOS M6 Mark II but with a slight twist. Both Interchangeable Lens Cameras (ILC) share the same base DNA, just designed for two different types of photographers.
The Canon EOS 90D is made for those who need performance paired with DSLR looks. Of course, it isn't just the looks, as the built-in optical viewfinder and 3.0-inch vari-angle LCD touch screen deliver some of the telltale features of professional cameras while the 45-point all-cross type AF and 10 fps burst shooting offer users a taste of the same advanced capabilities of more expensive gear.
On the other side of the spectrum, the M6 Mark II ILC comes in a compact body that screams portability but hides its power from view. Touch and drag AF with the optional EVF offers advanced-amateur photographers the convenience of compact cameras while still providing powerful features like 30 fps RAW Burst shooting. Given its smaller size and tilting 3.0-inch touch LCD, the EOS M6 Mark II is perfect for taking high-quality selfies.
While the two cameras offer two ways to advance in digital photography skills, they both share the same familial traits of Canon's next-gen APS-C cameras. Those include a 32.5 megapixel CMOS sensor paired with the camera maker's latest DIGIC 8 image processor. Together, these two deliver
4K 30 fps video recording support and up to 120 fps for 1080 Full HD videos. Both cameras are also equipped with Wi-Fi and Bluetooth for quick and easy wireless transfer of photos and videos.
The Canon EOS 90D goes on sale mid-September with a starting price of $1,199 for the body only. The EOS M6 Mark II, on the other hand, comes later in late September for a slightly lower $849.99 price point.