Canon EOS 7D Review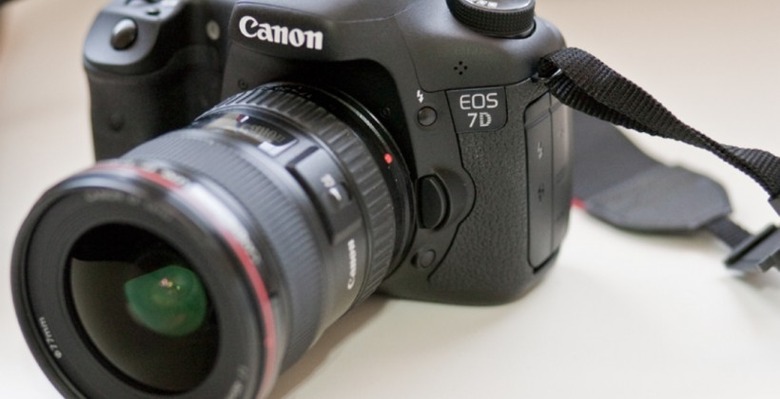 Anticipation for Canon's EOS 7D was high, any way you look at it. Latest in a line of well-esteemed EOS cameras, it's also one of the first prosumer DSLRs to place almost as much emphasis on recording high-definition video as it does capturing stills. Does an APS-C sensor and unusually high megapixel count mean Canon have reached too far, or has the 7D taken the top-spot for all-round shooters? Check out the SlashGear review after the cut.
The Canon EOS 7D has an 18-megapixel 22.3 x 14.9 mm APC-S CMOS sensor with a 1.6x focal length, and can shoot 8fps stills or up to 1080p HD (at 24, 25 or 30 fps) or 720p HD (50 or 59.94 fps) video. ISO ranges from 100 to 6,400, with an "H" setting offering 12,800, and there's a new 19-point autofocus system that allows you to specify broader AF zones (as opposed to a single point) together with default focus settings for landscape and portrait orientations. Inside there are two of Canon's DIGIC 4 processors.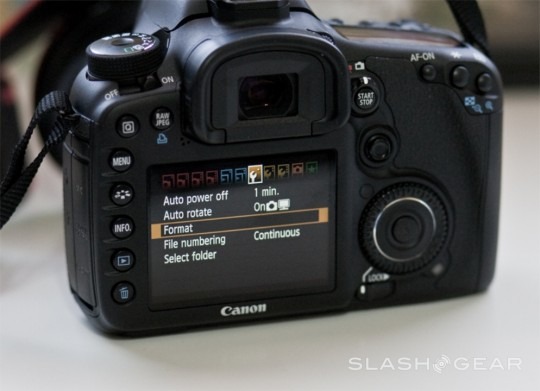 Around the back there's a 3-inch, 920k pixel LCD display along with Canon's first viewfinder with 100-percent field of view and 1x magnification. There are more hardware controls, too, including a useful dedicated JPEG/RAW button (that captures the next shot taken in both formats), while the EOS 5D's row of under-LCD controls have been moved to the left-hand edge, and the whole thing is weatherproof (though not to be confused with weather-resistant). At 148 x 111 x 74 mm and 860g it's roughly the same size as the Nikon D300, though slightly heavier, and feels well constructed and sturdy.
In use, the new autofocus system quickly displays its worth. Faster than on previous Canon DSLRs and generally highly accurate, there was a slight learning curve involved since the company have altered the appearance of the system and the way you flick between the various AF modes. As before you can shoot in single point and spot modes, but there's also the and AF point expansion and AF zone settings that tracks a larger group of points or a group that can be offset from the centre using the small joystick.
Of course, with a 1.6x crop factor to the APS-C sensor, the risk is one of extra noise in the final shots, especially when you start to increase the ISO levels. Happily the EOS 7D does an excellent job of processing out noise thanks to the dual DIGIC 4 chips, avoiding unnecessary blurring that we observed in shots from the EOS 5D. There's also more detail in the images. Considering most of the time the results from the DSLR will be viewed on-screen in relatively small sizes, we prefer the output from the EOS 7D rather than its sibling.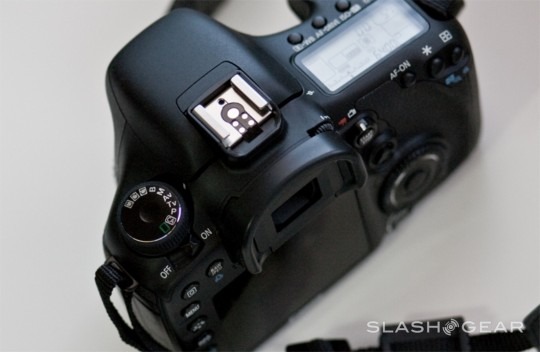 With 1080p HD video recording, Canon have given the EOS 7D a more obvious camcorder mode. A switch just to the right of the viewfinder toggles between Live View and camcorder, with a center start/stop button for triggering the mode. A mini HDMI output is included under a rubber flap on the left-hand side of the 7D, along with PC sync and a remote terminal port, a microphone input, A/V output and USB 2.0 connector.
Canon have squeezed various manual settings into the EOS 7D's camcorder mode, including exposure, shutter speed and aperture, and you can capture stills during video recording. The results are impressive, generally smooth, though we noticed a few jagged edges intruding into faster pans when recording in the 720p mode. Still, compared to video-recording on the Nikon D300S, the function feels more rounded and mature on the Canon.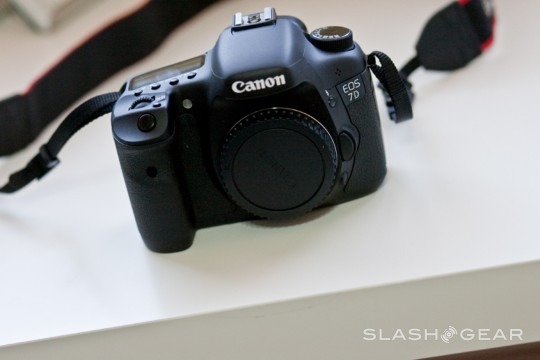 Despite lacking a full-frame sensor, picture and video quality are pretty much consistently impressive from the EOS 7D. Auto-focus is incredibly swift and reassuringly accurate, with only very rare adjustments required, while despite the tightly-packed high megapixel sensor the camera handles noise and detail admirably. Continuous shooting mode can grab JPEGs for as long as you can be bothered holding down the shutter-release (assuming you have a swift enough memory card) and build quality neatly straddles the line between reassuringly hefty and usably comfortable.
It's hard to argue with the Canon EOS 7D. If you're a prosumer photographer who, until now, has carried a separate HD video camera, then the 7D could easily lighten your load. Although the sensor may not be full-frame, the end results are excellent up until you're asking for very large, very high-megapixel prints. Such users are a microcosm of the DSLR world, though, and for the rest of us there's sufficient flexibility and precision that the 7D satisfies pretty much most that you could ask of it. At $1,700 it's comparable to the Nikon D300S but offers more megapixels and 1080p HD video recording (versus just 720p on the D300S). If you've invested in a bag full of lenses for your Nikon then we wouldn't go so far as to suggest you eBay them and jump ship to Canon, but if you're considering a new DSLR and value video as well as image quality, we reckon the EOS 7D edges ahead.
Sample Images taken with Canon EOS 7D and Canon 85mm 1.8 @ ISO 400 f/4.0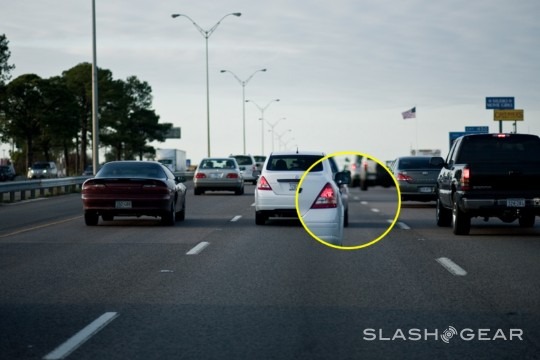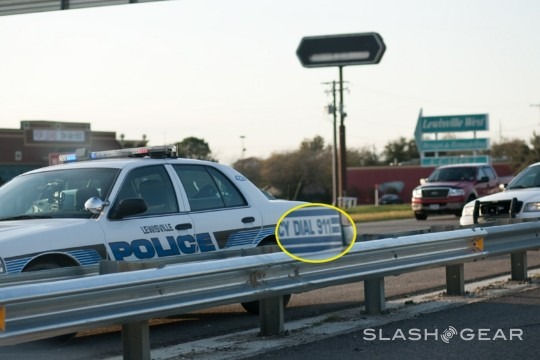 Sample video with Canon 17-40mm F/4.0L Lens
[vms ecb1327dc03ab345e618]