Canon EOS 5D Mark III In Stores And Shipping Now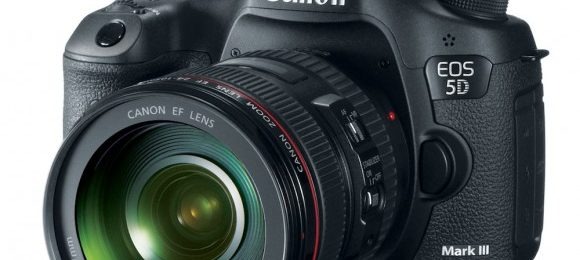 If you've been eying Canon's hotly anticipated 5D Mark III we have some great news for you. The impressive 22.3-megapixel DSLR was expected to hit US stores this Sunday but is actually available now. Currently this top of the line camera can be yours for just $4,299 and is available in stores, and online from B&H.
This camera isn't for the faint at heart, and neither is the price. If you have a B&H around, like the store in New York City you could have one today, otherwise you might have to settle for overnight shipping and get one from their website. The price listed above, showing as $4,299 is bundled with a 25-105mm f/4 L IS USM lens. Toss that in your camera bag and you'll be set for multiple occasions, not to mention the camera can handle low light situations like a champion.
Even though the 5D Mark III has a lower megapixel rating than something like the Nikon D800, the Canon offers a 61-point high density auto-focusing capability and extremely high ISO sensitivity, allowing for amazing low light shots like mentioned above and more. For the full rundown on how awesome this camera really is, and all the video recording capabilities stop by our 5D Mark III announcement post. Head to B&H to get your own today!
[via Engadget]