Canon EOS 50D Officially Announced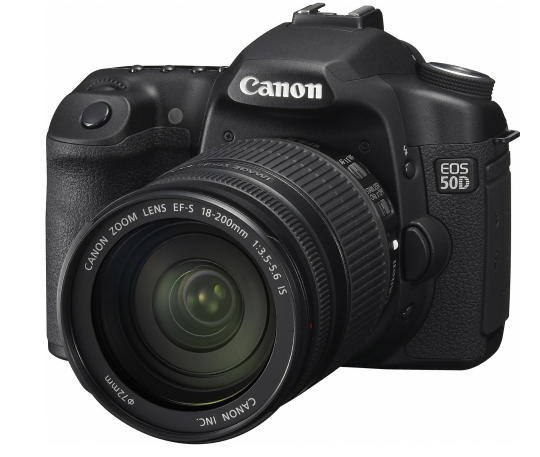 What started with many a rumor, the announcement of the Canon EOS 50D is now official. This camera will act as a follow up to the 40D and though it possesses the same body structure as its predecessor, the 50D is elevating to 15 megapixels.
According to Crave, the higher resolution will not effect the camera's speed:
In combination with an upgrade to a newer version of the company's image processor, dubbed Digic 4, Canon also says that the higher resolution won't impose a significant performance penalty, and that the 50D will be able to maintain burst speeds close to the 40D's. And now that the camera's CompactFlash supports UDMA, the burst buffer can process more shots–JPEGs, at least. 
Expected retail price for this updated model is $1,399, though a complete kit that includes the 3.5-5.6 28-135mm IS USM lens will cost you $1,599.
[via Crave at CNET]