Canon EOS-1D X Mark III DSLR puts the focus on AF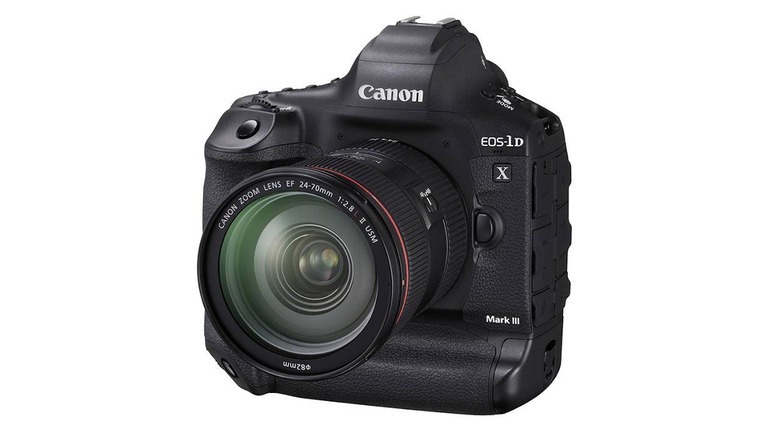 With smartphones cannibalizing the point and shoot camera market, pro camera manufacturers have been pushed to step up their game and widen the gap between mobile and dedicated cameras. There are definitely a lot of things a smartphone can't do compared to a DSLR given the constraints in hardware and size. Despite the almost ridiculous amount of pixels in mobile imaging sensors, now up to 108 megapixels, phones often falter when it comes to exposure and especially autofocus. It isn't by coincidence, then, that that is exactly where the Canon EOS-1D X Mark III shines the brightest.
Autofocus isn't easy to get right from both a hardware and a software perspective. AF points have to cover as much space on the imaging sensor and processing has to be fast to account for fast-moving objects. For the latter, Canon has had the genius idea to use a dedicated DIGIC 8 processor just for AF and AE, leaving the main DIGIC X processor to do what it does best while keeping power consumption manageable.
The EOS-1D X Mk III also boasts of a new 191-point AF system with 155 cross-type points. Even more impressive is the 3869 manually selectable AF positions and 525 automatic areas provided by the Dual Pixel CMOS Autofocus. This allows the camera to automatically track even the eyes of a moving subject, an important feature for nature photography.
Canon's latest DSLR oozes with power thanks to that DIGIC X image processor and a new 20.1 megapixel full-frame CMOS sensor. The camera is capable of recording videos in 5.5K RAW as well as uncropped 4K at 60 fps from that original 5.5K readout. As a gift to professionals, the camera is equipped with an HDMI port for transmitting that high-resolution data to an external display as well as a rare gigabit Ethernet port for fast data transfer.
Of course, all that power doesn't come cheap, which is why the camera is being marketed at professional users. The Canon EOS-1D X Mark III DSLR will be available in mid-February with a $6,499 price tag for the body alone. An optional WFT-E( Wireless File Transmitter will also be sold for $649.99.