Canon 75MP DSLR reportedly in testing phases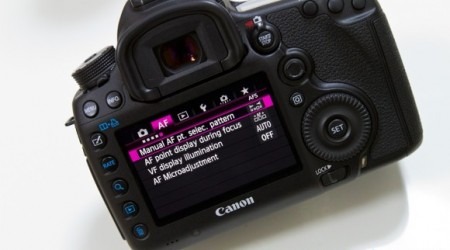 Canon hasn't been at the center of rumors lately, but it's said that the company is working on an extremely impressive camera that's almost too good to be true. Canon is reportedly testing a new DSLR with a pro-sized body similar to that of the 1D X, but what's most impressive is that the camera boasts a 75MP sensor.
According to Photography Bay, sources are saying that testing of the new camera is underway right now, and while the camera will be similar to the 1D X, this unnamed DSLR will have a higher frame rate than the 1D X, and it's rear display will be "shockingly high resolution".
It's also said that the camera may be announced later this year, with a 2014 release time window planned. However, it's important to note that just because Canon is testing a camera, doesn't mean that it'll actually make it to the market, but we have no reason to believe that Canon wouldn't release an extremely-high megapixel camera at some point.
Of course, we've heard rumblings in the past about the Canon EOS 1S, which is said to pack a 47MP sensor, so we're guessing that Canon's next-generation camera will most likely be just that. However, we wouldn't be surprised if a 75MP camera eventually was released at some point in the future.
Megapixels aren't everything, though, as we've seen with smartphone cameras, but a 75MP sensor would make for some high-resolution shots. We're taking this rumor with a grain of salt, but also with a sense that one day we'll see a camera with that kind of performance hit the market at some point.
SOURCE: Photography Bay