Canary Flex is a small, smart outdoor security camera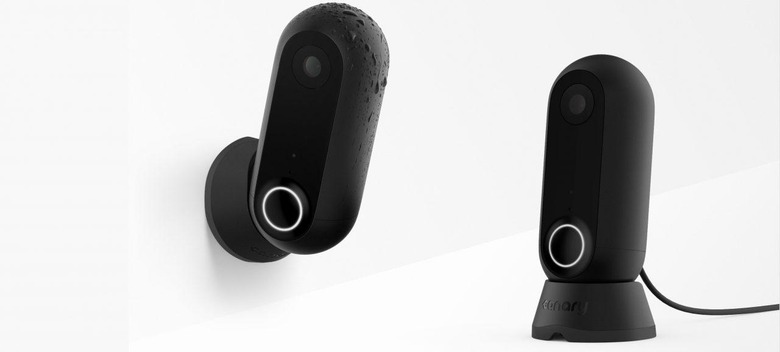 Canary has launched a new security camera product called the Canary Flex; it is small, smart, and can be used outdoors, withstanding things like rain and wind to stand ever vigilant over your home. The camera sits idle, and starts recording when it detects movement. If something particularly odd — at least in the camera's estimation — comes into view, it'll fire off a push notification to its owner. Overtime, Flex will better understand what kind of things are worth sending notifications about and which ones are, while unusual, of no particular interest or importance.
The Canary Flex is the company's second camera, joining the previously launched and still available "Canary." In that case, the camera also served as an air monitor; the Flex camera, though, is just a security camera, though it promises to touch all the bases a consumer would need for home monitoring. The camera can be used either indoors or outdoors, both wirelessly and plugged into a power source; it is weatherproof and includes night vision.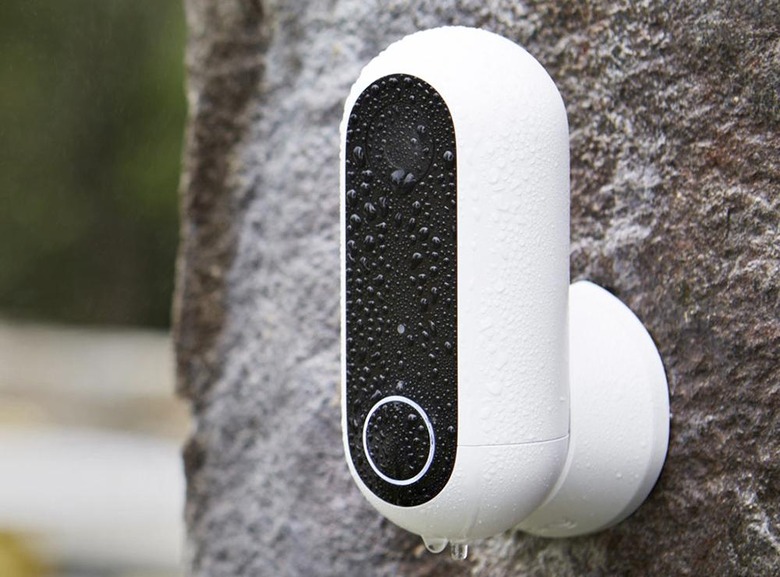 The night vision turns on automatically when it gets too dark outside; there's audio included with the high-definition video, which is itself viewed through a wide-angle lens for expansive ground coverage. If you don't plug the camera in, it will run off Li-ion batteries for a while; it is mounted on a magnetic swivel base that can be manually rotated to whatever direction is needed.
There's no secondary hub for the camera, says Canary — just set it up on your WiFi network and it'll be good to go. Video is accessible on your mobile device, where you can watch the feed live or ignore it until you get a push notification. The integrated speaker and microphone will soon support two-way talk, as well. Privacy, meanwhile, is facilitated by encrypted cloud storage, AES 256-bit encryption, and an encryption chip.
The Canary Flex is available for pre-order now on Canary's website for $199 USD; both white and black colors are available. Payments aren't charged until the device ships, which is expected to happen starting in November.