Canadian woman finds $800 of marijuana inside Angry Birds board game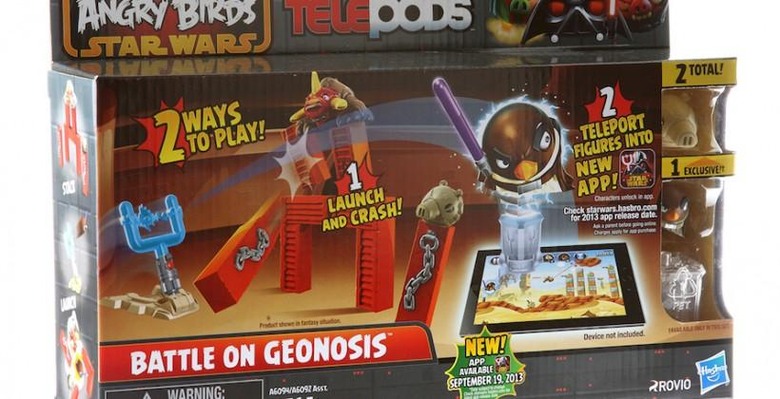 Call it one heck of a lucky deal, or a brilliant way to conduct a closeout sale by Target in Canada, either way, one woman got much more than she bargained for. The mother went to a local Target store looking for discounts, as the retailer recently announced it was leaving the Canadian retail market, and purchased a copy of the Angry Birds Star Wars: Battle on Geonosis Telepods board game for only $5.99 for her son. But inside were two bags of marijuana.
The woman made the surprising discovery after getting the game home, but instead of making up a big batch of adult brownies, she did the right thing and called the police. After the authorities came and collected the contraband, they estimated the amount to have a street value of about $800.
The police then went to the Target store where the board game was purchased to make sure there weren't any drugs hidden inside other unsuspecting items for sale, but nothing was found. It seems likely that the drugs were put inside the box while it was inside the store at some point, possibly as a clever way of making an exchange.
The police are said to be investigating if any store employees may have been involved, or if the drugs were put inside at a Hasbro factory, the manufacturers of the game. If one thing's for sure, it's that those birds wouldn't have been so angry if they had the chance to mellow out with some of those brownies.
VIA Geek.com
SOURCE CBC News