Callum Aston Martin Vanquish 25 reimagines an icon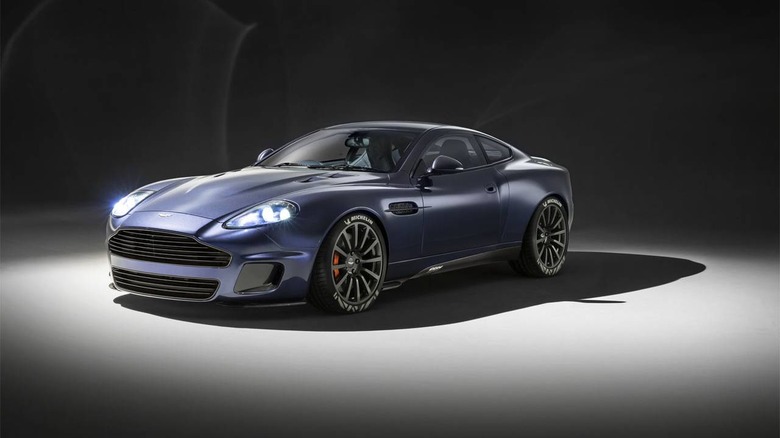 The Aston Martin Vanquish is one of the automakers most storied vehicles, and it has been around since 2001. The Vanquish was also the last model to be produced at Newport Pagnell. A design company called Callum is now producing the Aston Martin Vanquish 25 by Callum. Aston Martin fully endorses the car.
Callum says that the car is re-visited, re-imagined, re-designed, re-created, refined, and re-born. The Vanquish 25 uses new materials, advanced technologies, and new inspiration while retaining the same iconic shape as the original Vanquish.
The car is a bespoke build and is limited to 25 units globally. Callum says that each of the cars will tell its own story and that it will be the buyer's story. We assume that each of the cars will be made to the buyer's tastes. The design of the original Vanquish is "enhanced" by a "series of focused refinements" that are subtle and nuanced.
One example of the changes called out by Callum is the 20:20 vision window surrounds that are newly reformed using modern technology. Callum uses a seamless, one-piece carbon fiber surround, something impossible in the past. The car wears lots of carbon fiber bits like the side sills and the rear diffuser.
It appears that the headlights under the plastic bubble are carbon fiber as well. Callum widens the track front and rear to make the car more stable. The dampers and springs are tuned, and the car is fitted with a larger anti-roll bar. The company also fits the car with larger and stiffer bearings usually found on Aston racing cars. The V12 engine is revised and makes an extra 60hp compared to the original car. The car also gets a new hood with vents and a revised interior with custom seats and carbon-fiber trim. There is no indication what the car will cost, but a bespoke ride isn't cheap.