Call of Duty: WWII Limited Edition bundle goes up for preorder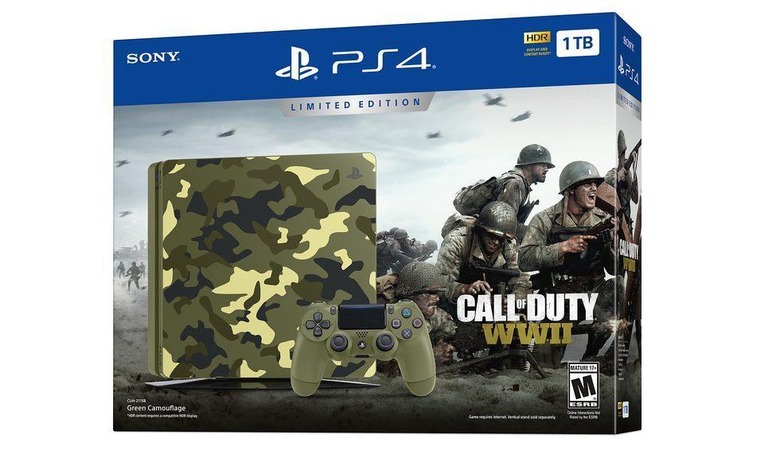 The limited edition Call of Duty: WWII bundle revealed last month is now available for preorder. The bundle features a camo-themed console and a military green DualShock 4 controller to match. The game itself doesn't launch until November 3, and that's when the bundle will be available. Ahead of that, though, is the option to preorder from various retailers.Call of Duty: World War II takes players back to the second world war, where they'll battle in various locations throughout Europe in both a campaign and in multiplayer. You can preorder the various versions of the game now, including the Digital Deluxe Edition. If you're looking for something a little more special, though, there's the Limited Edition bundle.
The bundle costs $299.99 and is available through various retailers, including Amazon and Best Buy. The bundle features a 1TB Green Camouflage PlayStation 4 console alongside that aforementioned green controller. Sony says that the game's map packs will launch 30 days early on the PS4 versus the other platforms where they'll be available.
PlayStation 4 owners are seeing multiple perks with this title — they were the first to get access to the private beta weekend, for example, which later arrived for both PS4 and Xbox One players. If you're not interested in the bundle, you can preorder the digital deluxe version for a cheaper $99.99 USD.
SOURCE: PlayStation Blog