Call of Duty Modern Warfare Tomogunchi is a virtual pet on your virtual wrist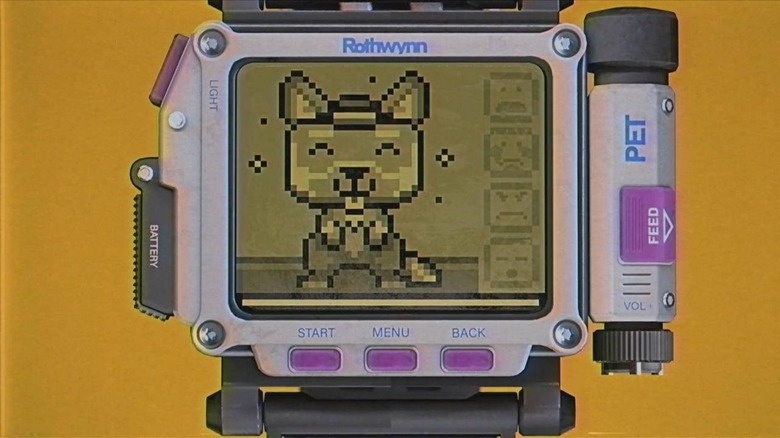 Killing enemies, in-game only, of course, can become pretty boring once you've mastered every skill and have ascended to attain godlike invincibility. If only you could while away your time while adding kills to your stats. That's exactly what the company Rothwynn may have been thinking, inspiring them to produce the Tomogunchi, giving you a pet with a rather sadistic streak, enjoying from and growing through your kills and wins.
OK, so neither Rothwynn nor the Tomogunchi watch is real, at least as real-world entities go. They are virtual creations that only exist within the world of Call of Duty Modern Warfare. It's almost an Inception-like setup that has your virtual character taking care of a virtual pet, Tamagotchi-style.
The Tomogunchi does have the staples of that kind of virtual pet system, expressing certain emotions reflecting their physical state. They can even die, though the exact consequences of such an even haven't been fully revealed. What makes the pet different is that its growth is, fortunately, tied to the game's core mechanics.
While your pet may become hungry, dirty, unruly, or sleepy just like any other pet, the way you keep it happy is anything but conventional. Their main source of sustenance is your own performance, translating kills, objective scoring, streaks, and wins. Some pets may even enjoy one form of "nourishment" over the other so you'll have to keep an eye on it while keeping an eye out for your enemy.
You can get your very own Tomogunchi from the in-game Store and there are multiple pet forms that Activision isn't revealing yet. The new element adds a bit of whimsy to the otherwise very serious game and may even add some unrelated challenges in keeping your pet and yourself alive at the same time.