Call of Duty: Modern Warfare revealed with 'edgy' campaign, no season pass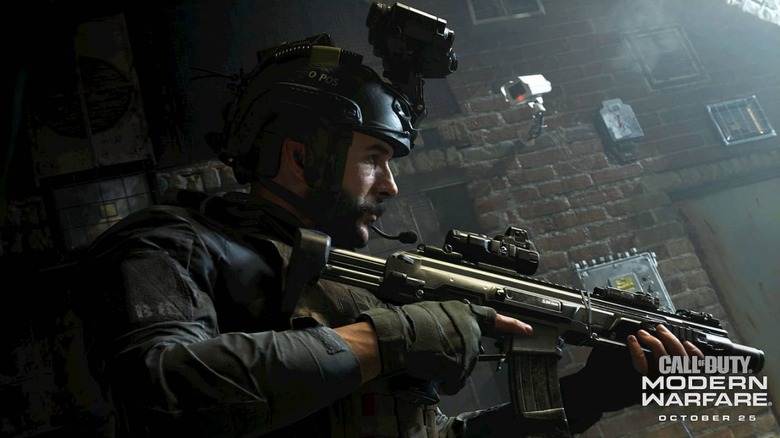 As previously rumored, this year's Call of Duty game will launch with a familiar name. Activision and Infinity Ward have revealed Call of Duty: Modern Warfare, a game that shares its name with a now 12-year-old title. There isn't a ton that Activision has revealed yet, but it has told us when the game will be on shelves.Call of Duty: Modern Warfare will launch on October 25th for PlayStation 4, Xbox One, and PC – where it will be offered through Blizzard's Battle.net service just like Destiny 2 and Black Ops 4. Perhaps the most surprising thing about today's announcement is the news that Modern Warfare will have a single-player campaign, something last year's Black Ops 4 didn't have.
In its announcement today, Activision prepares us for a rather grim story. "The new Modern Warfare delivers an emotionally charged and intense campaign that shines a light on the changing nature of modern war," Activision said. "Expect a single-player experience that is edgy, culturally relevant, and thought-provoking." Of course, this isn't the first time the Call of Duty series has wandered into controversial territory, as Modern Warfare 2's "No Russian" mission is something that still sparks debate about the depiction of terrorism in video games.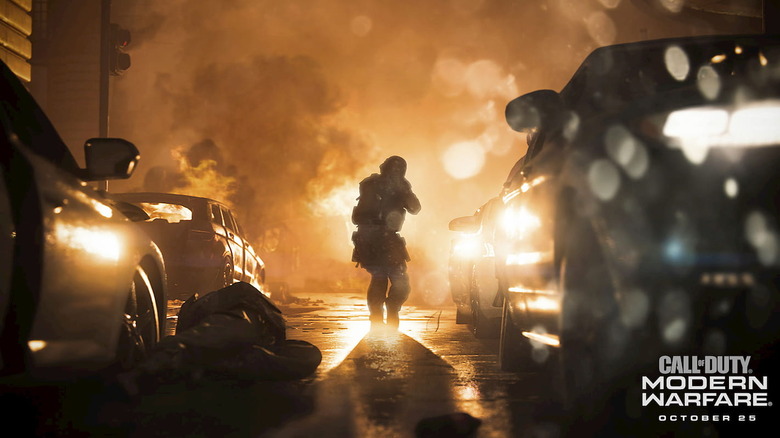 Activision also says that the narrative and progression will be unified across Modern Warfare's single-player, co-op, and multiplayer segments, so you'll want to play through everything the game has to offer to get the full picture. Polygon reports that Modern Warfare won't have a season pass like previous Call of Duty games have – post-game content will presumably be free, which leaves us wondering if microtransactions will rear their ugly heads once again.
Beyond that, Infinity Ward is also attempting to implement cross-platform play between PCs and consoles, but details are still few and far between at the moment. Make no mistake, there's a lot more left to learn about the new Modern Warfare, so look forward to more details over the summer. Perhaps if we're lucky we'll learn more at E3 in a couple of weeks? Stay tuned, because we'll have those details for you whenever they come around the bend.