Call of Duty: Infinite Warfare 'Sabotage' DLC for PS4 arrives January 31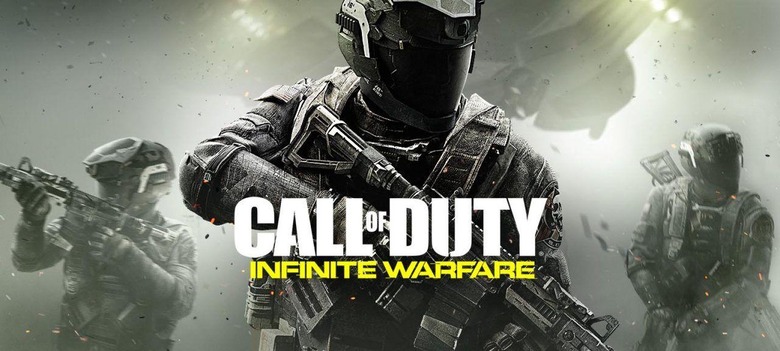 The first DLC Map Pack for Call of Duty: Infinite Warfare will be released for the PlayStation 4 first, and it'll be available starting January 31. The DLC is called "Sabotage," and it'll bring a few new multiplayer maps, as well as the fan-favorite co-op zombie experience, this one dubbed "Rave in the Redwoods." Of course, other platforms will get access to the DLC some time later.
The new "Rave in the Redwoods" zombies co-op is styled after a 90s' era lakeside summer camp that is, suitably given the topic, abandoned. The gamers are trapped in one of the horror worlds of Willard Wyler, where they'll have to fight all manner of zombies, including some all-new versions of them, according to Activision. These include 'zombie ravers.' If that doesn't sound exciting enough, Activision describes this co-op as a 'techno-fueled illusion.'
The zombie co-op isn't the only part of the DLC, of course. Gamers will also get a total of four new multiplayer maps: Noir, Neon, Renaissance, and Dominion. The first is described as a futuristic version of Brooklyn that is 'dark [and] grimy.' Neon, meanwhile, is a virtual training center described as a 'digitized battle arena.'
Renaissance takes place in northern Italy, Venice to be exact, where gamers will fight near classic buildings and more. Finally, Dominion is a rehashing of Modern Warfare 2's Afghan map. If all this excites you — and you have a PS4 — you'll be able to grab the expansion on January 31 for $15.
SOURCE: Business Wire