Call Of Duty Companion App Launches With Stat Tracking For Black Ops 4, WWII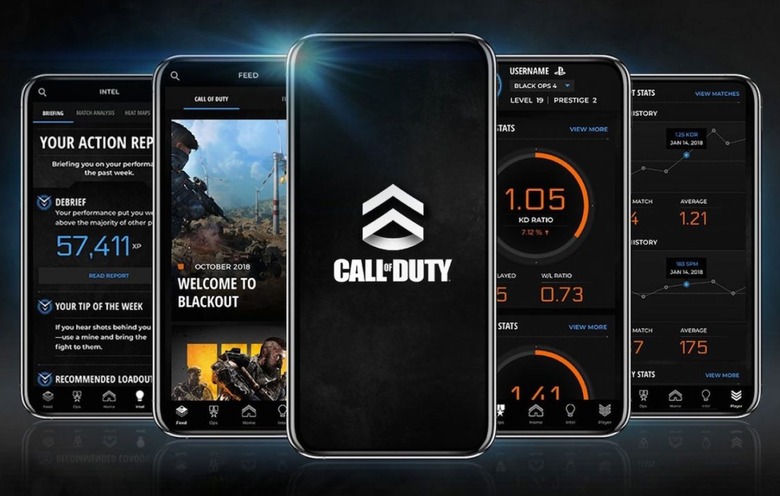 Call of Duty players who like to keep track of their stats and performance records in the game now have a new mobile-friendly option. Activision has released a new companion app for iOS and Android that offers in-depth access to gameplay stats including kill-death and win-loss ratios across a range of multiplayer modes for both this year's Black Ops 4 and last year's WWII.
Players will be able to view their stats and achievements progress, as well as compare their progress to their friends across Black Ops 4's Zombies, multiplayer, and Blackout modes, and WWII's multiplayer and War Mode. There's also detailed heat maps of different arenas, highlighting where most firefights take place, and the option for weekly performance reports that offer tips on how to improve based on personal gameplay.
The Call of Duty companion app is also designed to serve as a social hub, where players can form and join squads with up to 20 others. These squads can set weekly goals that everyone can contribute to, which then grant in-game rewards like tags, increased XP, and supply drops. Lastly the app will host the latest news and announcements on Call of Duty, including patch notes and event details.
Activision says that the app is part of their "continued commitment to creating personalized services for players that enhances their gameplay and deepens their connection to the game, as well as other players," and that in the future they plan to add more features like localization, chat tools, and a loadout editor.