Call Of Duty: Black Ops Will Sell 20% Less Than Modern Warfare 2, Says Analyst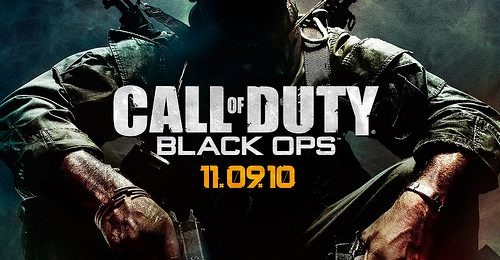 The talk about Activision's Call of Duty: Black Ops is winding down, as players brace themselves for the launch tomorrow. (Have you checked to see if there's a midnight release happening in your neck of the woods?) But, that's not stopping one analyst from piping up just hours before the game goes on sale, saying that he doesn't think that Black Ops (which is developed by Treyarch) will be able to reach the sales figures that Modern Ware 2 managed not too long ago.
What's interesting, though, is that Activision is on board these numbers. According to the company's announcement during their financial results last week, they admitted that they believe the new title will sell 20% less than last year's release, Modern Warfare 2, which was developed by Infinity Ward. It was part of the company's guided release. If the analyst, and what Activision is predicting is true, then it looks like Black Ops may not be the biggest game of 2010.
At the beginning of 2010, Bobby Kotick, Activision Blizzard's President, said that it would be due to tougher competition that Black Ops would not do as well in its release. Considering Halo: Reach and Medal of Honor both released within weeks of Black Ops, that argument could certainly hold true. However, the Call of Duty franchise has plenty of fans all over the world, so it will indeed be interesting to see how the title, which is primarily based in the Cold War, pans out when it launches tomorrow. Who's waiting in line?
[via GamesIndustry]