Call of Duty: Black Ops II sales reach $1 billion in 15 days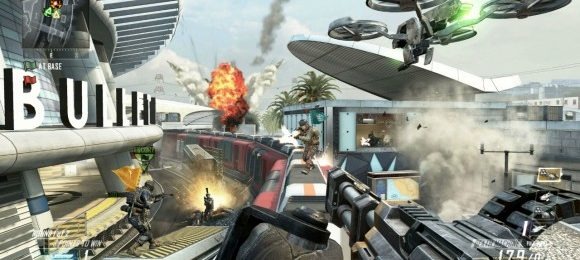 It looks like Activision skipped their usual five-day totaling of Call of Duty sales, which they've done every year for the Call of Duty series, but instead, the publisher announced this morning that the latest installment of Call of Duty, Black Ops II, grossed $1 billion in just 15 days — that's one day sooner than Modern Warfare 3, which grossed $1 billion in 16 days.
Previously, Activision announced shortly after Black Ops II's launch that the game made $500 million within 24 hours of release, eclipsing Modern Warfare 3's record of $400 million the year before. Of course, the lack of a five-day total from Activision gave some analysts cause for concern that Black Ops II wasn't selling as well as expected, but that doesn't seem to be the case.
The sales number is based on the Chart-Track retail customer sell-through information, as well as internal company estimates, and it represents a milestone for the first-person shooter series. Black Ops II is now the fastest-selling Call of Duty game of all-time, and perhaps the fastest-selling entertainment product, having reached the $1 billion mark quicker than the film Avatar, which set the box office record in 2009 by reaching $1 billion in 17 days.
Call of Duty: Black Ops II launched on the Xbox 360, PlayStation 3, and PC on November 13 in North America, and a Wii U version was released on November 18. Activision Blizzard CEO Bobby Kotick says that "life-to-date sales for the Call of Duty franchise have exceeded worldwide theatrical box office receipts for Harry Potter and Star Wars, the two most successful movie franchises of all time."