Call of Duty: Black Ops II hosting double XP weekend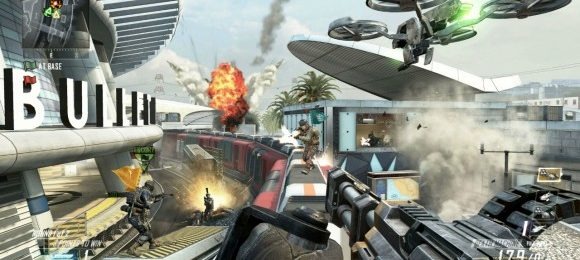 The first big event for Call of Duty: Black Ops II since its initial launch earlier this month will be a double XP weekend starting tomorrow. Also, throughout the weekend, Treyarch will be hosting clan competitions for the first time, which means that while you can your clan take on your rivals, you'll be earning double XP at the same time.
Double XP will be awarded across all platforms starting at 1 PM ET on Friday, December 14, and ending at 1 PM ET on Monday, December 17. That's a full 72 hours when you can run and gun while earning double the rewards. Xbox 360 gamers will also be able to partake in a "Game with Developers" event on December 14, where gamers can go head-to-head with the developers of the game itself.
As far as the clan competitions, there will be three different categories: Core Domination Captures, Core Kill Confirmed, and Core Team Deathmatch. Each category will be played on Friday, Saturday, and Sunday, respectively. Sign-ups are now live, so if you and your friends have any interest in the competition, now would be a good time to pen down your names.
According to a tweet from the official Call of Duty Twitter account, there's also going to be a live stream on YouTube. We're not exactly sure what the live stream will feature, but it'll mostly stream the "Game with Developers" event and possibly a few clan matches throughout the weekend.