Call of Duty: Advanced Warfare 'Reckoning' DLC arrives tomorrow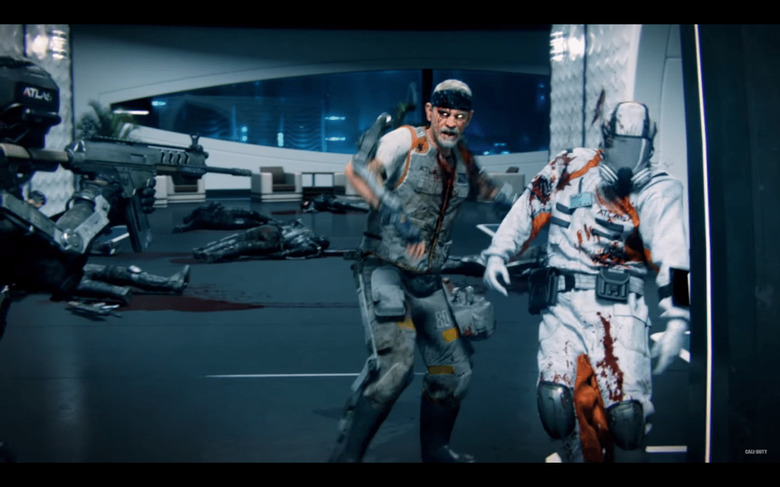 Call of Duty: Advanced Warfare is getting its final DLC tomorrow. The downloadable content pack is called Reckoning, and it will be coming first for those with the Xbox One and its older sibling, the Xbox 360. This is the fourth DLC for the game (and the last one, so enjoy it) – it'll bring with it four maps and the end of Exo Zombies. The upcoming release is joined by a snazzy new trailer showing off what you can expect, and we have it in full after the jump.
According to the game's maker, this latest DLC will have four heroes going deep underwater to an Atlas base in Descent where they'll have to both find and terminate the source of the zombie infection, all the while battling "new enemies with enhanced capabilities", unearth a big secret that has been long-hidden, and more.
The DLC will bring "Overload", a map placed in downtown New Baghdad; it has multiple levels and is said to be good for medium and long range combat. Joining this is "Quarantine", which is a mid-sized map located on an island that mixes up the gameplay varieties and couples them with a recent outbreak. This includes an atrium with a floor that breaks open to a "bottomless disposal pit".
The others are "Fracture" and "Swarm". Fracture is a map in the arctic where you'll be finding refuge behind big wind turbines and other heavy machinery. Swarm, meanwhile, takes place in Seoul as a close-barters interior map. Price is $14.99 USD in the absence of a Season Pass. After the month long Xbox release, those on PlayStation and PC will be able to get it, too.
SOURCE: VG24/7