California's "kill switch" law is now in full swing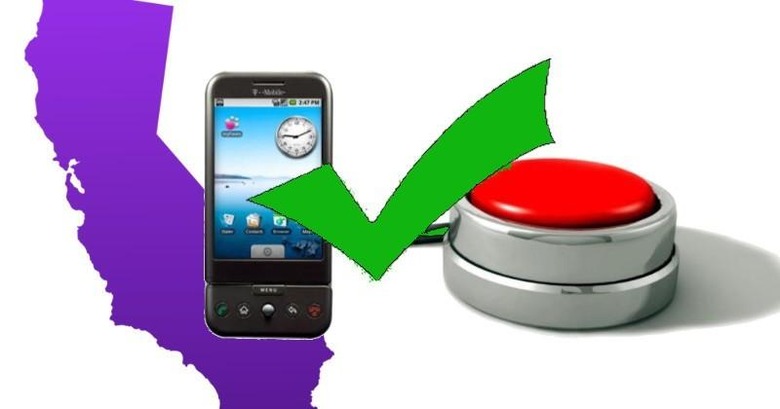 Starting this month, any smartphone made after July 1 that will be sold in the State of California is legally required not only to have a kill switch feature but must also have it turned on by default. But considering the expenses and work that will be required to have devices specific to California only, this practically means the kill switch law will be in effect throughout the US. This is just the latest, and perhaps the most forceful, effort to curb smartphone theft, which has thankfully declined substantially in recent months.
Until about last year, the kill switch, which allows users to remotely lock and wipe their smartphones in case of theft, was a contentious solution. It was conceived as a deterrent to theft by drastically lowering the resale value of stolen smartphones. Some industry members, particularly the CTIA-The Wireless Association, opposed the feature, claiming that it could be used by hackers to have the same destructive effect. The CTIA would later on soften their position, allowing members to voluntarily commitment to a kill switch.
California, led by state senator Mark Leno and San Francisco District Attorney George Gascon, took a firmer stance in support of the kill switch. It wasn't enough to have the feature pre-installed. If the users don't know about, and most of them don't, it is rendered practically useless. As such, a bill was proposed to make it mandatory to turn the feature on by default for smartphones sold within the jurisdiction. That bill was signed into law by Governor Jerry Brown last August and took effect July 1.
There might be statistical evidence to support this rather strong measure. Since kill switch features like Apple's Activation Lock and Android Device Manager have been introduced, there has been a sharp decline in smartphone theft. 2014 saw only 2.1 million such incidents, which is a 32 percent fall compared to 2013's 3.1 million.
Complying with the new law, however, will probably take more time, especially for Android smartphones. Apple has made its Activation Lock kill switch opt-out, meaning enabled by default, since iOS 8 in September. Android's similar features, however, remain optional. And while Google could turn it on by default from its end, the slow roll out of updates, which pass through manufacturers and carriers before reaching consumers, could mean weeks, even months of delays.
SOURCE: Forbes