CA-FI 621000 Android in-car infotainment system to launch in August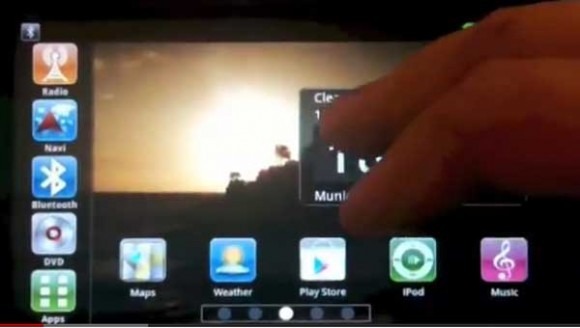 If you're a big fan of Android and custom electronics for your car, you may want to check out the new CA-Fi 621000 in-car infotainment system from CA-Fi. The system is an upgraded version of the company's CA-Fi 620800 Universal double Din in-car infotainment system launched in the fall of 2011. The new infotainment system adds new features and hardware.
The 621000 Universal in-car infotainment system promises to be a significant upgrade over the company's previous product and other similar products on the market. The device will run Android 2.3 and uses a 1 GHz processor with 512 MB of RAM. Another key upgrade to the new device is a capacitive touchscreen and support for OBD2 protocol. The previous 620800 product used a pressure resistive touchscreen requiring hard presses or a stylus to operate the screen.
The support for OBD2 protocol means that the infotainment system can be connected using a special cable to the vehicles OBD2 port. That particular port is on most cars built after the year 2000 and is used by mechanics to read engine codes. The 621000 comes with a copy of the Android app Torque that's able to read the OBD2 data for supported vehicles. The double Din 621000 device also has a DVD/CD player, GPS, supports hands-free calling with Bluetooth, supports music streaming, Internet connectivity, a rearview camera, steering wheel controls, and more. The device will go up for pre-order at the end of July with delivery set for late August at a MSRP of $999.