C-Way smartwatch for kids is compatible with LEGOs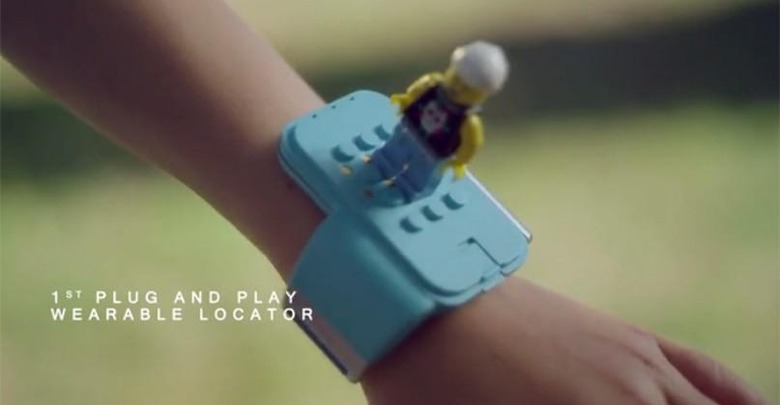 Smartwatches for kids all tend to be the same, mostly due to their limited functionality: a child's watch is usually designed with very basic functions and GPS, the latter of which allows parents to keep track of where their child is. The C-Way smartwatch is, in some ways, the same. It is a GPS locator with basic smartwatch functions and one unique twist that we haven't seen on other children's wearables: LEGO compatibility.
The C-Way smartwatch features a small platform with raised studs compatible with LEGO bricks and figurines. The idea is that the youngest kids who use the watch, those 3 to 6 years old or so, aren't yet able to read or take advantage of any digital smartwatch features. This way, they can play with their watch, too.
Older kids can use the C-Way watch as a real smartwatch, using it to see the time, read text messages, and other basic functions. This is made possible with a plug-in-play system that uses the LEGO design to snap together. As another fun feature, kids can play hide and seek with the watches, which beep as the kids get near to each other.
For adults, there's an augmented reality app, the ability to set schedules, view locations, set safe zone alerts, and more.
C-way, the company behind the wearable, is seeking the equivalent of about $111,000 USD on Kickstarter, where it has so far raised about $4,000 USD with 30 days remaining. A pledge equivalent to $99 USD will get backers a "super early bird" unit with half a year's worth of subscription fees covered. This is about $78 off the expected retail price. Shipping is slated for February.
SOURCE: Kickstarter