Buy South Park Season 11, get three exclusive Rock Band tracks free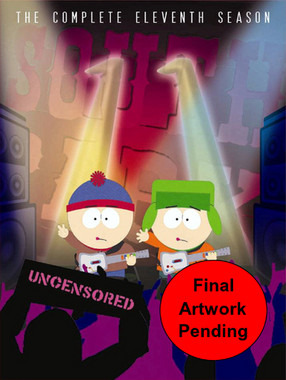 They say that the best things in life are free, and that's usually true. Even if you don't agree with that statement, you have to admit that getting free stuff is awesome. If you're looking for some free Rock Band tracks, and happen to be a big fan of South Park, you're in for a treat.
It has been announced that if you purchase the upcoming DVD set of South Park Season 11, you'll also get a trio of exclusive tracks for Rock Band for free. I'm really not sure what to expect for the tracks. Perhaps an extended version of the theme song by Primus? Who knows.
While the thought of free tracks is appealing, I don't think I'll be cashing in on this deal. In case you didn't know, the entire South Park catalog is available for free here. Mind you that these aren't rips hosted by some random group, but totally legit episodes hosted by Comedy Central. Those bonus tracks would have to be pretty awesome to make me want to purchase a DVD set just to get them.
[via Xbox360 Fanboy]