Burg 12 standalone smartwatch launches at Walmart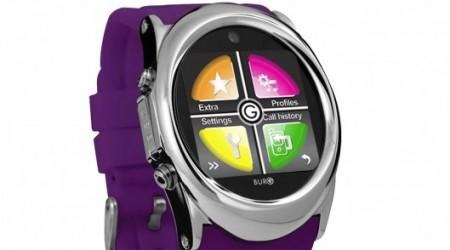 A new standalone smartwatch called the Burg 12 has quietly launched at Walmart, bringing those interested in the technology a relatively low-priced option with an interface that, in one iteration at least, looks like a miniature Simon Says toy. The smartwatch, though standalone in nature, can be connected to an Android or iOS smartphone, and it appears to run its own proprietary software, which isn't detailed. Hermen van den Burg, a Dutch designer, is behind the design, hence its name.
The Burg 12 features a square 1.5-inch display with a 240 x 240 resolution tucked into a round watchface, with both the bezel and the strap being removable for other options. The construction is water and scratch-resistant and the battery is recharged via micro USB.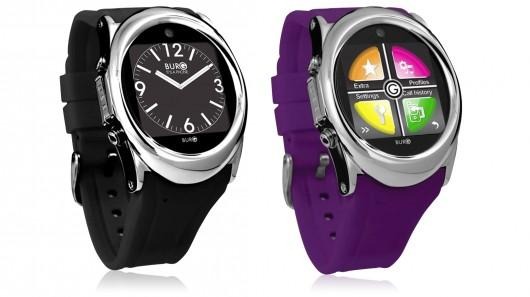 The smartwatch features a fairly high number of features, but not much detail is given about them. There's a camera, for example, but no info on megapixels or functions. A microSD card slot allows users to have up to 16GB of storage (it ships with a 4GB card), and there's FM radio alongside a built-in MP3/MP4 player and voice recorder.
Because the device is standalone, it is able to make and receive calls via a speakerphone, and send and accept SMS and MMS messages. The smartwatch includes a $25 prepaid SIM (carrier isn't specified), after which point the user will need to get their own.
The Burg 12 is available in purple and black from Walmart for $199 USD.
SOURCE: Gizmag