Buick LaCrosse gets a quieter cabin to make it a better listener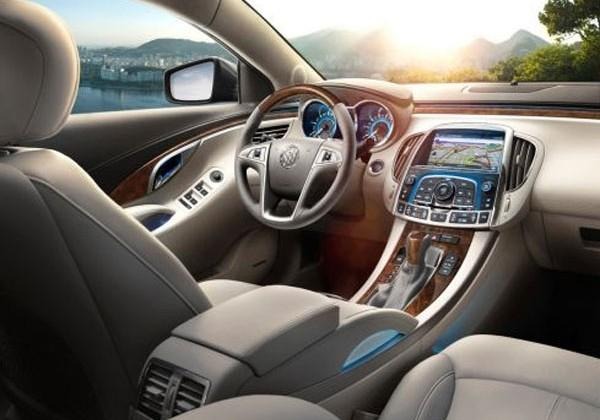 General Motors' Buick division hasn't had much in the way of a cool car by enthusiast standards since the late 80s when the very impressive Regal Grand National was tearing up the streets. Somewhere along the way, Buick became a boring car that your grandma drove. Buick has been working hard to revamp its image and make its cars more appealing to younger buyers and one of the cars it has been working on is the LaCrosse.
The car has rather attractive styling on the outside and a very nice interior. The car is equipped with the Buick IntelliLink allowing drivers to place calls and more using their voice. The problem for many voice control systems is that excessive noise from outside the vehicle can make it difficult for voice control systems to understand the command being said. Buick has turned to making the interior of the LaCrosse quieter to help the voice command system better understand what is being said.
Buick used various engineering processes to reduce, block, and absorb interior noise. The car has laminated window glass, triple door seals, and liquid applied sound deadening all in an attempt to make the interior of the vehicle as quiet as possible. The IntelliLink system is standard on every 2013 Buick and allows drivers to use voice commands for controlling things like navigation and audio functions and smartphone applications.
Using the voice control system drivers can control Pandora Internet radio stations and even "like" a song. The Buick system has a microphone hidden in the headliner of the car, optimally placed to pick up spoken commands. The system is also trained for different accents and dialects. The system also remembers the driver's speech patterns when the car is turned off allowing it to respond more quickly and accurately the next time the driver is in the vehicle. The system is capable of learning accents and dialects of more than one driver.
[via GM]