Bugatti's W16 quad-turbo engine in the Divo hypercar will be the last hurrah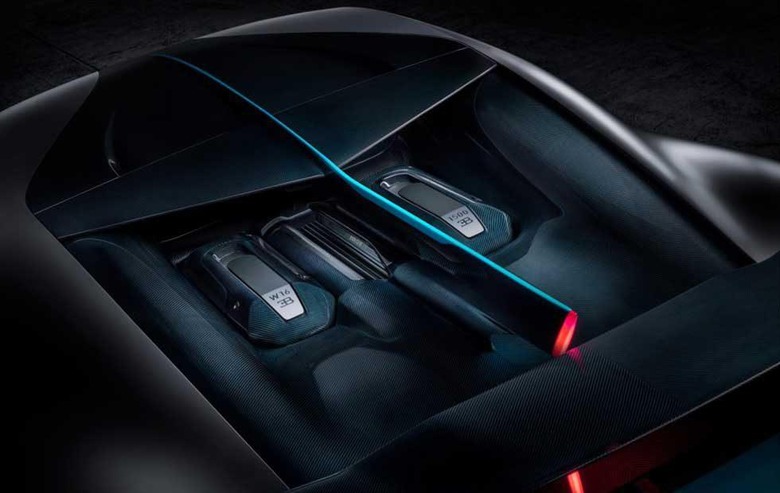 The old adage in the car world says there is no replacement for displacement. In modern cars, turbos and hybrid tech have been replacing displacement and doing a good job of maintaining the performance. Bugatti was a holdout with its massive W16 engine with four turbos crammed inside the Divo hypercar. Fans of those giant motors may need to take a moment to mourn.
Word is that the Divo and Chiron will be the last Bugatti cars to use the W16. The reason is increasing emission standards around the world. Bugatti CEO Stephan Winkelman has confirmed the demise of the giant engine that helped put Bugatti on the map.
The exec said that "everybody would like to keep it forever, to continue to develop it." We also said that Bugatti will do its best to keep the engine alive. To continue to be on the edge with advancing tech, times change and apparently, this is the time for Bugatti to change.
Winkelmann notes that if the weight of batteries continues to decrease and batteries can reduce emission to an acceptable level, going hybrid is good. Bugatti has used the W-16 built by VW in its cars since the Veyron turned up with it packing 1,000hp. The engine later pushed to 1,200hp and in the Chiron and Divo the W16 makes 1,480hp.
It's not clear what sort of hybrid power Bugatti might adopt. Perhaps a hybrid V8 or V12 will fit the bill. Lots of hypercars are already using hybrid tech, including the LaFerrari, McLaren P1, and Porsche 918 Spyder.
SOURCE: Motor Authority