Buffalo MiniStation Air portable HDD gets 1TB of Storage for streaming media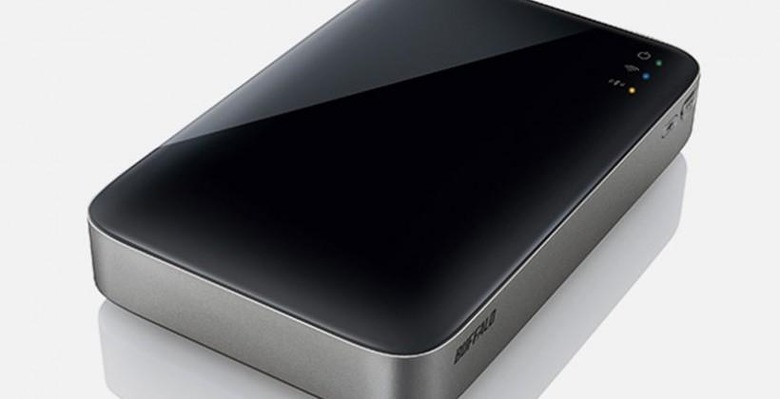 Buffalo has announced an update for its MiniStation Air HDD for wireless media streaming at CES 2014. Previously the portable hard drive was available with 500GB of storage. The MiniStation Air has been updated with twice that much storage space.
Buffalo now has a 1TB version of the MiniStation Air portable HDD. The portable hard drive has an internal rechargeable battery that is good for nearly ten hours of use per charge. The portable hard drive also has enough connectivity for up to eight devices at one time.
That connectivity allows multiple people to connect to the drive to save data or to stream content stored on the drive. Buffalo says that almost any device can connect to and stream content from the hard drive. The MiniStation Air also has a built in USB 3.0 port for connecting to PCs or Macs.
The drive creates its own WiFi hotspot to connect wireless devices to available networks. The drive can stream content to any WiFi DLNA playback device. Apps for iOS and Android devices are available. The 1TB MiniStation Air will ship in March for $199.99.
SOURCE: BuffaloTech