Buffalo Linkstation Mini is NAS drive with SSDs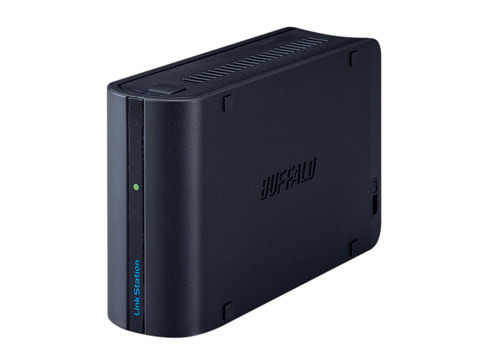 Buffalo has expanded its Linkstation NAS lineup with diminutive SSD drives. The palm-sized Linkstation Mini features a dual 120GB SSD drives paired in a fan-less enclosure. It omits noisy fans (2.3db) and has a unique power saver apps works conjunction with PC to manage power usage.
The networked enabled LinkStation Mini comes equipped with a USB port for the direct connection of digital media devices like your digital cameras or storage devices. Web based-apps is provided to cope with data access and management. Multimedia files streaming are permitted thanks to its DLNA-certified network capability; music or videos files on DLNA-certified players such as PS3 or Xbox 360 are accessible from the Linkstation via wired or wireless LAN connectivity.
Conservative users bet for safety than speed can configure the NAS drive in Raid 1 mirroring, but doing so will split the effective storage space into half. The LS-WSS240GL/R1 is slated to launch later this month with price at 106,000 yen ($1,150)