Buffalo adds new USB 3.0 DriveStation Duo and DriveStation Quad solutions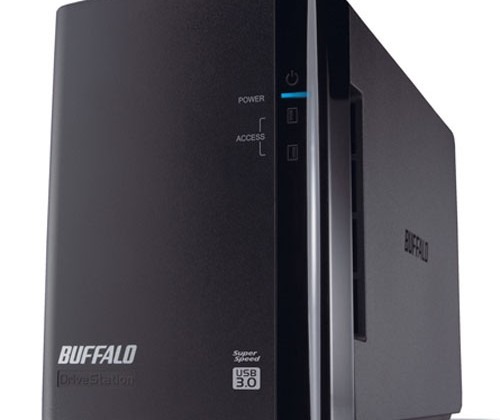 Buffalo has unveiled new USB 3.0 storage solutions that have multiple storage drives inside with RAID capability to protect your data from loss. The new devices include the DriveStation Duo and Quad. Both have speedy USB 3.0 connectivity to make backing up lots of data faster. The devices are plug-and play and come pre-formatted and ready to use out of the box.
The Duo comes in 2TB, 4TB, and 6TB capacity and is a dual-bay RAID enabled external storage solution that supports RAID 0 and RAID 1. The quad offering is a four-bay device with four drives that has RAID 0, RAID 5, and RAID 10 capability.
The Quad solution has 4TB and 8TB offerings available with a 12TB version coming later in the year. All versions of the DriveStation Duo are available right now with the Quad version coming in March. Pricing for the Duo offering ranges from about $250 to over $600 for the 6TB version.