Brother PT-D600 label maker offers WYSIWYG design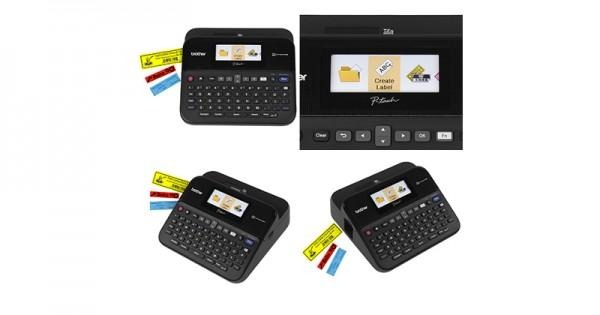 Despite living in a digital age, we will never really be able to get rid of the need for physical printouts, whether for documents, photos, or, in this case, labels. Brother, who makes all kinds of printers for every need and whim, is announcing a new label maker, the latest in its P-Touch series. What makes the PT-D600 different from its D400 predecessor is that it has a full color LCD screen, which gives users a WYSIWYG idea of their label printout.
WYSIWYG, for What You See Is What You Get, originates from a time when word processors (WordStar anyone?) and spreadsheet software didn't display their content the way you actually see them on paper when printed. Of course, those days have been long over when Microsoft Word and its kin came around, but apparently not everyone, especially label printers, got the memo.
The PT-D400 before it sported monochrome displays that offered only the critical pieces of information. With the full-color LCD of the PT-D600, however, users can get a more accurate preview of how the label will look like when printed. It can even show the real time changes made to the label's design. And to show off, it can actually also detect the color of the labeling tape inside and change the display's preview accordingly.
The label maker sports its own QWERTY keyboard for editing text and whatnot, but designing the labels themselves can be done on a PC or Mac communicating with the printer via a USB cable. It can support a variety of TZe tape cartridges but at the maximum it can hold a 24 mm tape and fit as much as 7 lines inside that. It can print at a speed of 30 mm per second and includes a built-in tape cutter to save you time from having to meticulously scissor off each label. It has its own internal memory that can hold 99 labels and is powered either via an AC adapter or 6 AA batteries.
The Brother P-Touch PT-D600 is available for a price of $99.99. There is another label maker, the PT-D450, that is being introduced with this WYSIWYG printer. The PT-D450 resembles the PT-D600 except that it only has a monochrome backlit screen and can only print a maximum width of 18 mm. Thus, it is also cheaper at $79.99.
SOURCE: Brother