British Airways is testing VR entertainment headsets on flights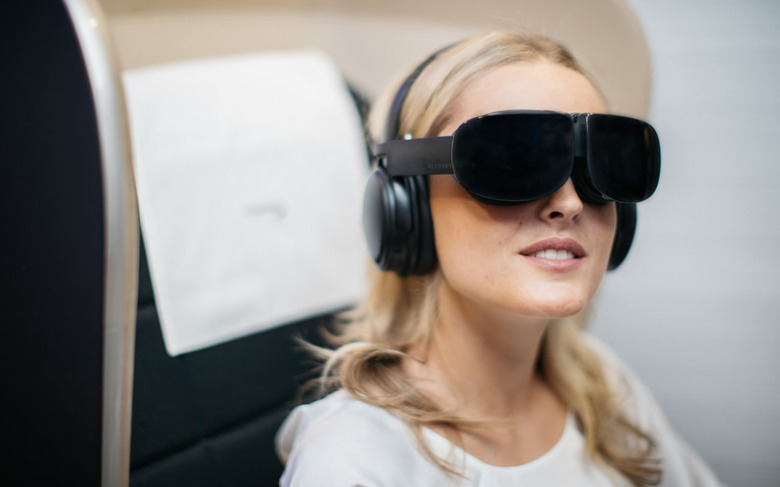 For the remainder of the year, British Airways has announced that it will test the availability of virtual reality headsets for passengers on flights from London's Heathrow airport to New York's JFK airport. These headsets will offer users access to select travel shows, movies, and documentaries in 2D, 3D, and 360-degree formats.
The airline has tapped SkyLights for its virtual reality headsets, explaining that users will be able to enjoy 360-degree experiences using these devices regardless of how they're positioned in the airplane — they'll even work while lying completely flat, for example. Users who don't enjoy this type of immersive experience can also choose to watch an ordinary 2D movie.
The content isn't limited to movies, however; users can also choose to listen to sound therapy programs, guided meditations, and other things British Airways has 'specifically designed' for its customers, particularly those who are afraid of flying.
This test is an expansion of the company's previous trial of the headsets at Terminal 5 in Heathrow Airport. The devices, which the airline calls AlloSky, will be available on certain BA117 flights leaving London's Heathrow Airport for JFK. It's unclear how many of the headsets will be available on a single flight.
The airline indicates that its test will stop around the end of 2019. It's unclear at this time whether British Airways plans to potentially expand the headset availability in 2020 or if this is simply a data-gathering effort for what may be a business plan for the more distant future.