Brite-View CinemaTube is an HD Media Player With Integration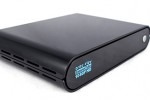 The CinemaTube has gone up for pre-order today. It's a media player that connects to your tv, and gives you the ability to watch stored movies, pictures, and other videos right from the box. No longer have to worry about physical media anymore, just in case you were one of those people who thought that the way of the disk was for dinosaurs. Media is going the digital way, and Brite-View wants you to get there in the high definition way.
They have a previous CinemaTube model available, which retailed for about $69.99, but that lacked any HD. This time around, Brite-View has gone and provided a full 1080p HD media player, that also comes out of the box with BitTorrent downloader, as well as YouTube XL, which allows you to watch YouTube right on the tv. It's basically a means to bypass the computer, if you're not using Windows Media Center or an equivalent to do the same. Plus, the high definition is something that you probably shouldn't pass up.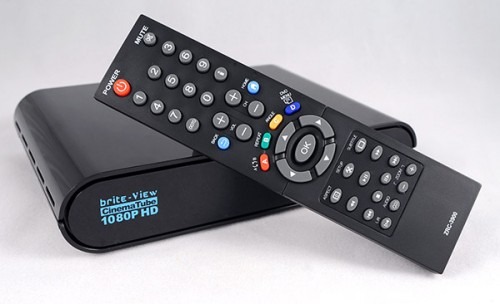 The CinemaTube comes with a load of supported video formats, like MPEG (and all its derivates), DivX, as well as H.264. Audio wise, it'll pump out pure Dolby Digital and DTS. And it can also play media from a USB mass storage device. The pre-order is live right now, and it will get you to save some $30 from the suggested retail value of $129.99. So for $99.99, you can start downloading and watching straight to your TV in glorious HD. Head on over to Brite-View's site to dig into even more details, as well as some more pictures.
[via GizmoScene; thanks K.C.]