BritBox Brings Streaming British Television To The U.S.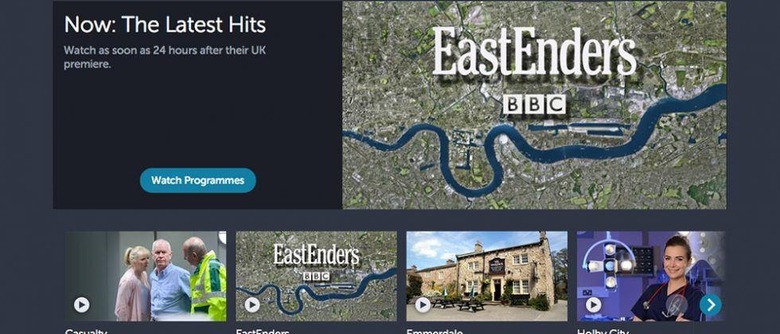 Tired of using VPNs and piracy to get your British television fix in the US? A new streaming service from the BBC and ITV called 'BritBox' aims to be the solution, offering those in the United States access to some British shows for $6.99/month. You'll need to have a broad taste in shows, however, as the service seems to offer a wide range of lesser known (in the US) offerings than the big hits you're likely to have access to through BBC America.
"Indulge your inner Brit," is the company's amusing tagline, saying BritBox offers content 'direct from the UK's top channels' — that is, from the BBC and ITV. The service works the same as Netflix and Hulu, giving subscribers access to online video content for a flat monthly subscription fee.
The service boasts exclusive premieres for things like New Blood, The Moonstone, and Cold Feet, as well as EastEnders, Holby City, Emmerdale, and more. The service says it also offers some content that is only available through BritBox, including Keeping Up Appearances, Inspector Morse, Silent Witness, and Agatha Christie's Poirot.
A look at the service shows content available across many categories, including 'Lifestyle' and documentaries, as well as entertainment genres like comedy and drama. There's even a category that highlights 'the best British talent,' serving up episodes and shows that feature people like Sean Bean and Benedict Cumberbatch.