Bring Your Home Office Or Cinema In A Trunk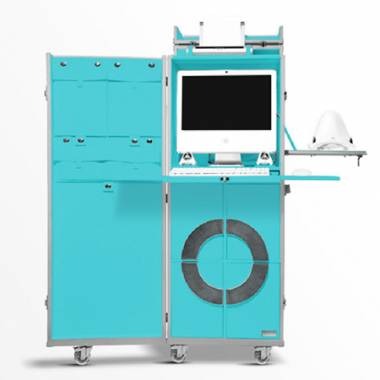 When bringing your laptop is just not enough for you while on the go, consider bringing your whole office in a custom designer trunk. Pinel & Pinel created these trunks so that you can take your office, home cinema, music library, or whatever else along with you on your travels. And you probably saw this one coming—the model shown below is dubbed the iTrunk.
They are custom finished to your specifications and look to be awfully expensive. But I suppose anyone who can't live without their home cinema while traveling and actually travels that much to validate such a purchase has got to have the money anyways.
The iTrunk model features a 20" iMac, printer, and speakers, and plenty of storage for other peripheral devices. Check out the rest of their line here.
Pinel & Pine Trunks [Via: Coolhunting]