Brick Street View turns Google Maps into LEGOs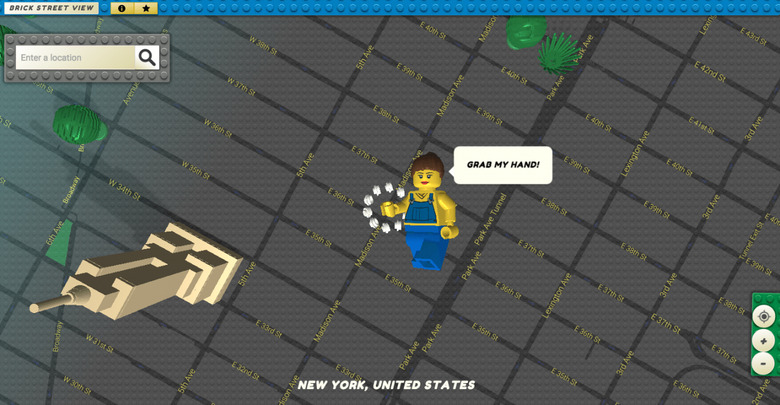 Regular Google Maps a little too boring for your tastes? There's a new skin of sorts for the mapping service that overlays it with LEGO bricks, transforming your neighborhood — or anywhere else you want to search — into a LEGO universe. It's called Brick Street View, and it includes minifigs and other LEGO devices, as well, allowing you to zoom into Street View and see everything from plastic trees to little LEGO characters driving around blocky LEGO cars. The map was created by Einar Oberg of Stockholm.
Once on the Brick Street View page, users search for an address. A female minifig is positioned in the middle — you grab her arm and move her over a road you want to explore, at which point you'll be taken briefly to a loading page and then to the actual LEGO street view.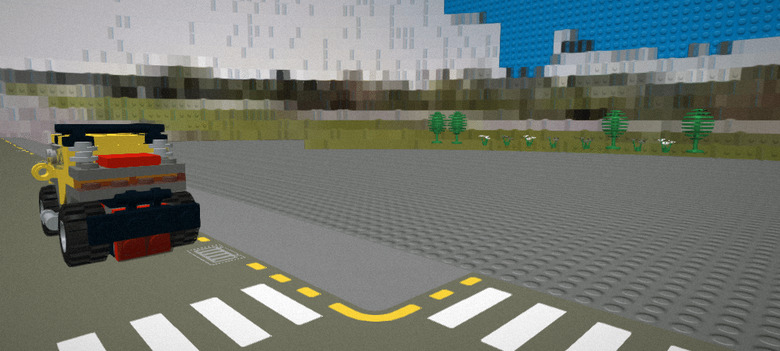 It's not exactly like Google Maps, in that you won't be able to zoom down streets while in street view. There are land marks you can go to if you'd rather just see the most notable structures in LEGO form, however.
The attention to detail is phenomenal — you'll spot everything from plastic plants and flowers to a yellow suspended sun. Don't expect super detailed background locations, though, as things tend to get more pixel-like the further away they are (not that we're complaining).
SOURCE: CityLab