BRAVIA Full HD VPL-VW40 Home Theater Projector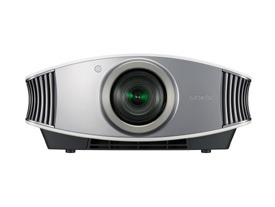 I want one. That's a great way to start an article no? But I really do want one, it has full HD 1080p with a 15k:1 contrast ratio and Sony's SXRD technology inside, its got to look simply amazing.
Then there is the matter of the 300" max screen size, I'm not even entirely sure I have a wall that big in my house. And the 2.5ms response time means its fast enough for gaming, and you shouldn't ever have to worry about ghosting.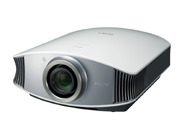 I don't know what the full list of connections on the back is, but I know it has at least 2 HDMI connectors, and that it can do 1080/24p which is apparently the new standard playback mode for Blu-Ray. If you want one of these things, it'll be 3 grand, slightly less depending on your retailer, but 3 grand is apparently the MSRP.
[via press release]