Braven BRV-PRO "tank-like" speaker brings outdoor accessories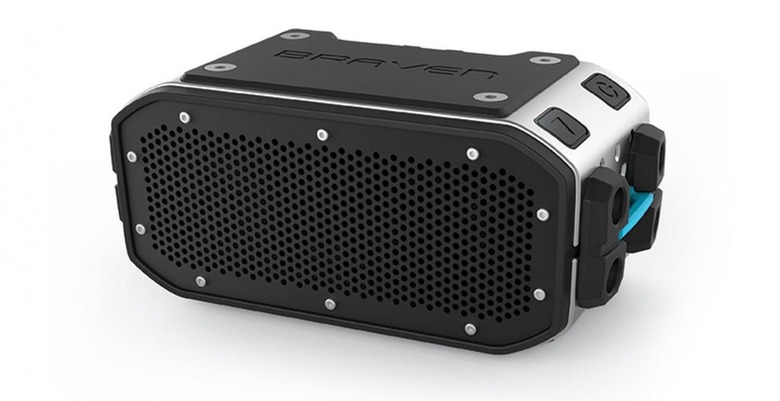 Braven has introduced its new BRV-PRO rugged Bluetooth speaker, something the company is bidding as a solid option for outdoorsy folks in need of a "tank-like" speaker. The BRV-PRO is both ultra-rugged and portable, and is being offered alongside accessories that improve its usefulness for certain users, including an extended battery pack to keep the tunes coming sans a convenient power outlet. The speaker is already available and the accessories will be coming soon, and we have all the details on what they have to offer.
The BRV-PRO rugged speaker is notable by itself, but not terribly different than other outdoors-centric speakers. It offers aircraft-grade aluminum, an IPX7 waterproof construction, wireless connectivity, and an integrated rechargeable battery for use while on the go.
Where the speaker stands out is its accessories, which are designed to make the speaker more useful to those out camping, hiking, or do something else in the wilds of nature. This include a 2800mAh battery pack for longer use without charging, as well as a "Glow Deck", which is an LED pad that functions as a small lantern.
Likewise, the BRV-PRO features a Stack Plate Multiplier for using multiple speakers, a GoPro-compatible mount for using an action cam, and the Folding Solar Panel, which is exactly what it sounds like — a solar panel to help keep the battery topped up. Finally, there's the Qi Wireless Charging Pad for juicing up wireless devices.
You can pick up the speaker itself now for $149.99, but the accessories won't be arriving until the next quarter of this year.
SOURCE: Braven