Bravely Default 2 revealed as a Nintendo Switch exclusive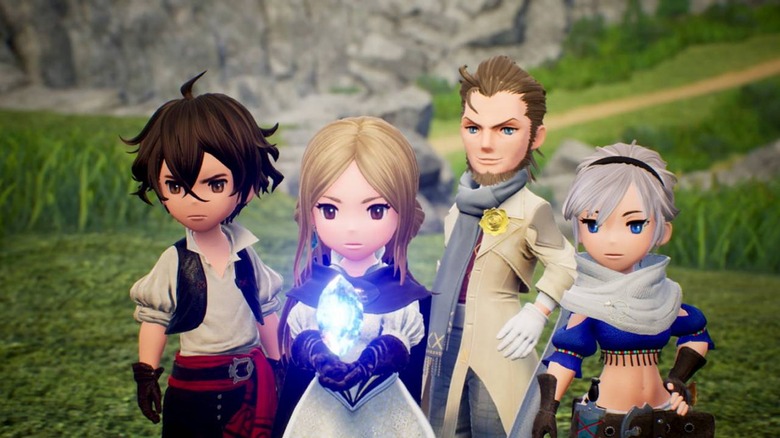 Back in the heyday of the 3DS, Square Enix released a fascinating little JRPG called Bravely Default. Despite the weird name, Bravely Default captured itself a sizable fanbase with its gameplay that seemed to take inspiration from classic Final Fantasy games. The first Bravely Default was released in 2013, followed by a successor called Bravely Second: End Layer, which made its way to western shores in 2016.
Ever since then, we haven't heard much from the series, and fans would be forgiven for thinking that Square Enix had moved on. As it turns out, that isn't the case, with Square Enix revealing Bravely Default 2 at The Game Awards.
Like its predecessor, Bravely Default 2 will once again be an exclusive to Nintendo hardware, but this time around, it'll be on the Switch. There aren't a ton of details about the game yet, but we do know that it'll be developed and produced by the teams behind the first Bravely Default and Octopath Traveler.
The game will also feature music from Revo, which made the soundtrack for the first game as well. That in particular is good news, because the music in the original Bravely Default was fantastic. For a taste of what to expect from Bravely Default 2's soundtrack, check out the announcement trailer above.
Beyond that, Square Enix has confirmed that we'll be leading a new group of four Heroes of Light on this adventure and we'll be exploring a new world as we play. That's all we're getting for now, but Square Enix did say that Bravely Default 2 will be out at some point next year. We'll look forward to more information about this game, so stay tuned for that.