Branto connected orb can rotate, monitor your home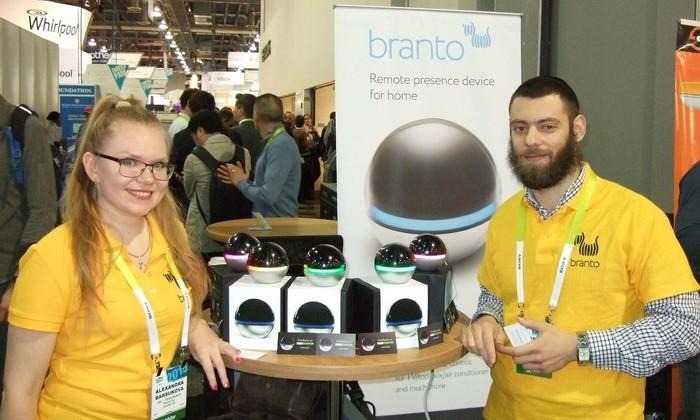 Imagine having a small orb on your bookcase or counter. This orb can be remotely accessed from your smartphone to, for example, turn up the heat in your home before you leave work. Likewise, the orb — with its integrated camera — can be rotated using a mobile device so that the user can take a peek around at whatever is going on nearby. Such are some of the features of Branto, another Internet of Things device that promises users home security, automation, and a slight cool factor.
Branto is bid as a simple connected home device for monitoring and interacting with a location remotely. The entire unit is said to be simple to get up and running, requiring the user to only install the mobile app and then connect to their WiFi.
Using the smartphone, the user can rotate the Branto orb around while looking through its camera (and recording if desired). Photos can also be taken, and complement the security features offered by the orb, including motion detection and notifications about suspicious activity.
Branto Inc., the company response for Branto, is seeking an ambitious amount of funding on Kickstarter — $500,000 — of which it has raised about $71,000 so far with 50 days remaining. You'll need to pledge at least $319 USD to get an early bird version of the Branto, which will ship in September of this year.
SOURCE: Kickstarter