Brand Spanking New HardCase For The MacBook Air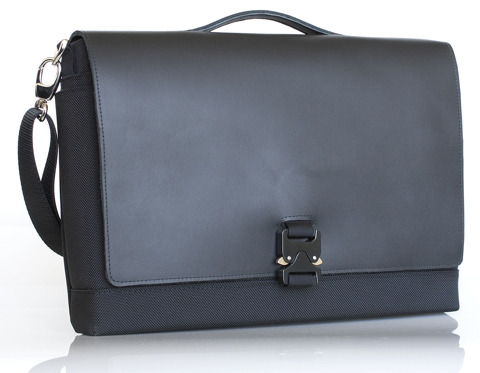 WaterField Designs just announced the HardCase, a new line of custom-fitted computer cases and bags for the super-hot-super-sleek-super-thin MacBook Air, the MacBook Pro and the MacBook. The new HardCase is minimalist in design, yet rugged enough to protect your precious cargo. It's made from fine leather and ballistic nylon.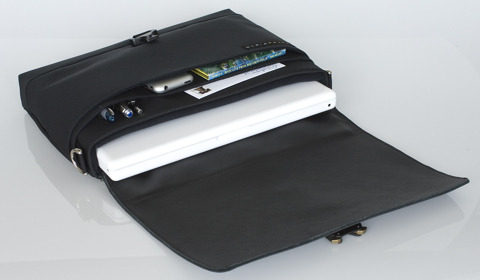 The HardCase is available for pre-order with prices range from $229 to $249. Shipping starts February 10, 2008.
— One question about the HardCase, where does the charger for the MacBook Air go?
Quick response: The charger goes in the rear pocket, which is lined with soft, no-scratch material and is secured with self-locking YKK zippers.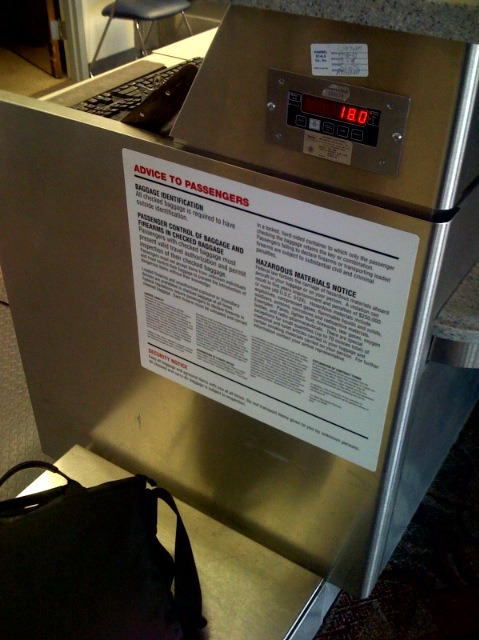 The image above shows one of my bag on a normal travel day, weighing 18-pounds. This was a light day! I'm looking to shed at least 8-10 pounds off of that once my new MacBook Air arrives. I plan to sport an older lightweight Tumi bag I got a while back. It's not fancy, but will definitely do the job of protecting the MacBook Air with enough compartments to tote around a few accessories. I don't remember the Tumi bag costing more than $100 or so. Making it a great buy.