Bracketron offers new Dual USB charger for iPad and more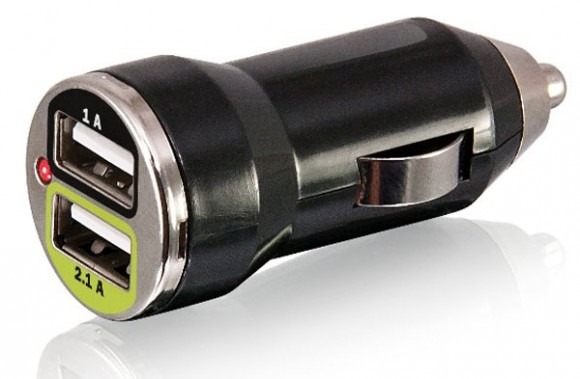 I have been going places with my kids in the car on several occasions and not been able to plug my iPad in to charge. None of the USB chargers I have will support the iPad and its thirst for 2.1A when charging. That means the iPad goes dead and no video on the go or games means that the kids get restless fast. Bracketron has a new dual USB charger that will keep two of your gadgets charging at the same time on the go.
The charger is called simply the Dual USB charger and it is one of the chargers that almost completely hides in your car DC outlet. The front of the charger has a 1A USB port and a 2.1A USB port for the iPad. Both of the ports are clearly marked so you know which one you are plugging into. The charger measures 2.25" x 1" and has a LED on it to show when it is plugged in.
Those LEDs are a pet peeve of mine since they can be glaring at night. The charger will work with any USB charging device like cameras, GPS devices, smartphones, and tablets. You can put devices other than the iPad into the 2.1A port as well. The Dual USB Charger is on Bracketron right now for $24.95 and will come to other retail stores soon.