Bpeer tracks your home's air quality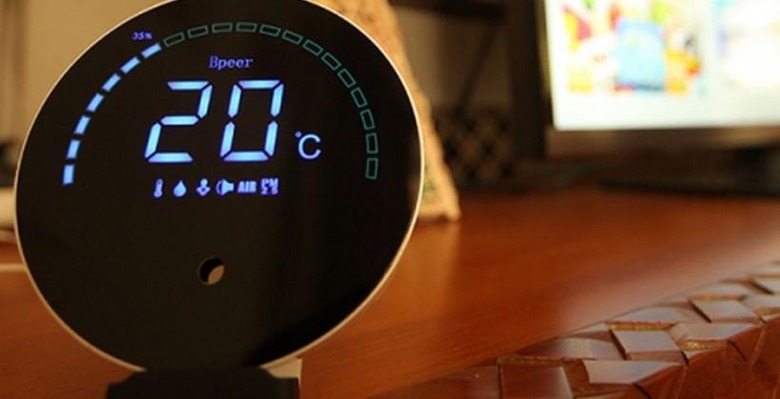 Bpeer is a health tracker of a different sort, monitoring the environment around you for things like gas, pollution levels, air quality, and less health-related things like humidity and noise levels. The detector can be used both indoors and outdoors, with the design resembling an alarm clock and its app dishing up all the details. Both iOS and Android is supported, but Bpeer's integrated display also provides details for times a phone isn't convenient.
Bpeer uses WiFi to shuttle information about one's environment to a smartphone. The environment monitor keeps tabs on humidity levels, temperature, suspended particles, inflammable gas levels, and noise levels. The maker says Bpeer has already gone through testing to ensure the data is accurate.
As you can see in the image above, the information is provided on the circular face using a series of symbols and numbers. The app provides suggestions based on the data, including things like "do not open the window" if it detects high pollution outside.
Bpeer is looking to raise $2,000 on Indiegogo, where it has currently raised 61-percent of that amount. The device costs $69 for an early bird unit and an iPhone case, and it is set to ship in February if all goes as planned.
SOURCE: Indiegogo