Boxee Box by D-Link demo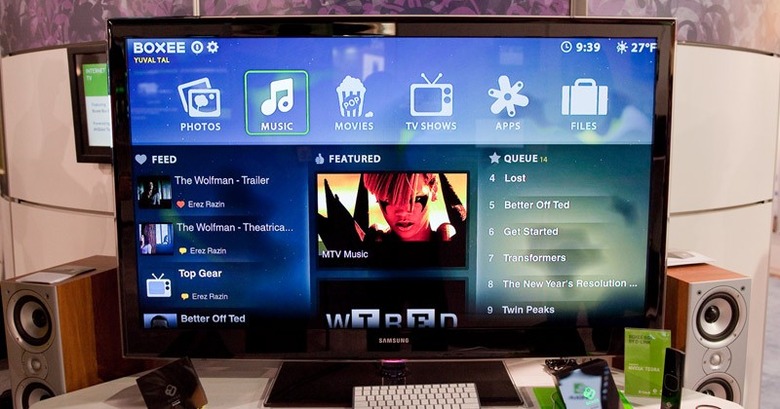 Boxee have already developed something of a cult following with the software incarnation of their media player, and with the unveil at CES 2010 of the standalone Boxee Box by D-Link we've a feeling they're about to go mainstream.  We stopped by to check out the latest version of Boxee, together with the Tegra 2 packing hardware D-Link have put together for it; you can see our hands on video after the cut.
Up until now Boxee has required users to either install it to their own PC, Mac or Linux box, or onto an Apple TV.  With the advent of the Boxee Box by D-Link that DIY option will still be there, but for those more interested in watching 1080p content than tweaking installation settings the standalone product seems ideal.
Thanks to NVIDIA's Tegra 2 chipset – also announced at CES 2010 this past week – the Boxee Box is capable of Full HD with an HDMI output for easy connection.  As well as making sure local and streamed media – whether it's coming from your local network or from the internet – looks its best, the Tegra 2 also keeps the menus moving swiftly.  We were impressed by how easy to use and responsive the set-top box is, particularly Boxee's neat dual-sided RF remote control which has straightforward navigation keys on one side and a useful QWERTY thumb-board on the other.
That thumb-board can be used to navigate through a packed media library as well as the full internet, with Boxee using a standard Mozilla-based browser that can play Flash video such as streaming Hulu content.  The Boxee Box by D-Link is set to go on sale in Q2 2010, with a price hovering somewhere under $200.  The company is also planning on announcing new content partners at the launch.
Boxee Box hands-on:
[vms ffd8675f6bc2186971dc]