Bowers & Wilkins Zeppelin Wireless is a blimp-shaped speaker without the dock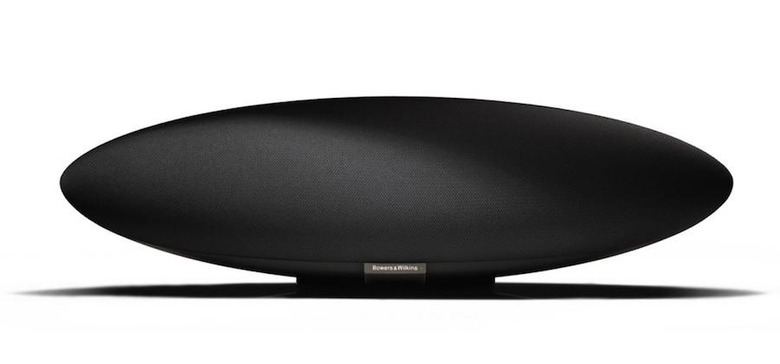 Bowers & Wilkins Apple-compatible Zeppelin speaker, with its large, bulbous shape, has seen a few revisions since it was first introduced in 2007. While it originally featured a dock for the then-ubiquitous iPod, the company's latest model, the Zeppelin Wireless, ditches any form of wired or direct connection. The high-end speaker's industrial design remains the same, but it now focuses on streaming audio with support for AirPlay, Spotify Connect, and Bluetooth aptX.
With the removal of the dock, the blimp-shaped speaker now just features a smooth top, with three simple buttons for play/pause and volume. The Zeppelin Wireless is also controlled from an app for iOS, Android, Mac, and PC.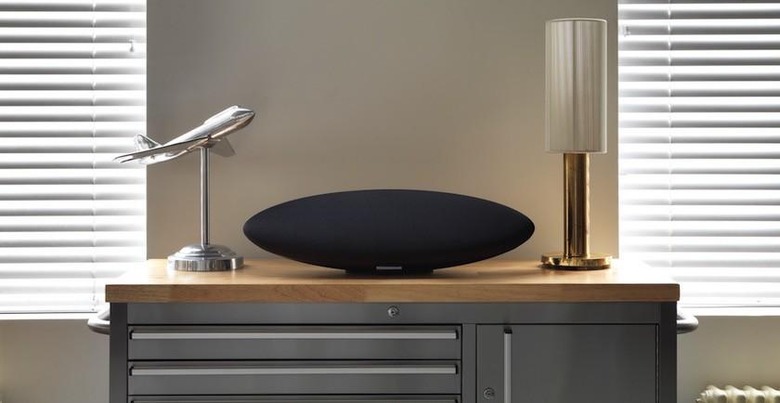 Bowers & Wilkins notes that this model isn't just about exchanging the dock for full wireless compatibility, as the speaker enclosure has been overhauled to reduce vibration. The five-speaker set-up uses two tweeters, two mid-range drivers, and a 6.5-inch subwoofer, along with a 150 watt amplifier.
The Zeppelin Wireless is available today from Bowers & Wilkins' website and will be hitting stores on October 15th. Priced at $700, the speaker certainly isn't cheap, but as previous Zeppelin models have been highly praised, it may be appealing for audiophiles.
SOURCE Bowers & Wilkins