Bowers & Wilkins updates 800 Series Diamond audiophile loudspeaker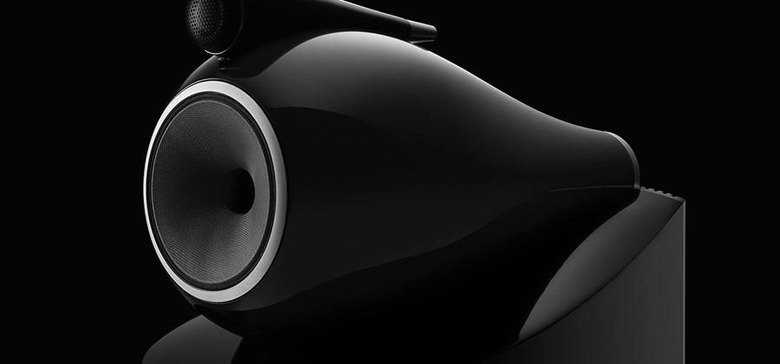 When it comes to high-end audiophile grade speakers and other gear, Bowers & Wilkins is one of the makers of elite hardware in the realm. B&W has announced that the high-end 800 Series Diamond loudspeakers have been updated with new features and almost completely redesigned from the ground up in a project that has spanned seven years.
Almost every component in the speakers are different from the previous generation of the 800 Series Diamond speakers. B&W says that this isn't a product update, it's a reimagined product. One component retained is the Diamond dome tweeter.
The biggest change comes to the midrange units with new Continuum cone with superior acoustic properties that replace the Kevlar cones used before. Bass performance has been improved via a new Aerofoil cone that reduces distortion thanks to new cone geometry.
The updated components inside the speaker are placed into updated cabinets. A more robust matrix bracing system inside the solid body tweeter assembly and an improved turbine head design help improve sound quality as well. The speakers are also more slender than before and have a more modern looking industrial design. Pricing for the 800 D3 Series Diamond loudspeaker is £22,500, 802 D3 are £16,500, 803 D3 are £12,500, 804 D3 are £6,750, and the 805 D3 are £4,500.