Bowers & Wilkins P9 Signature Launch As Latest Luxury Offering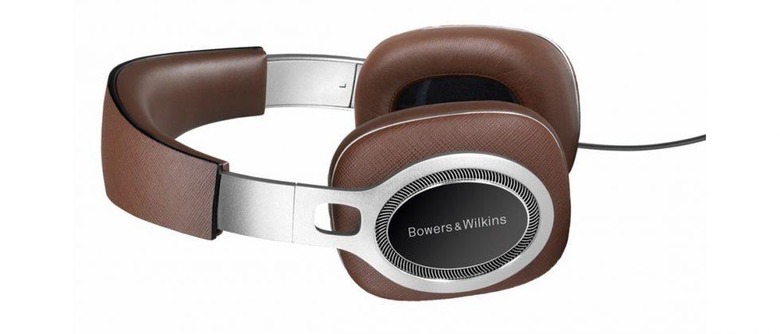 Bowers & Wilkins has announced the launch of its most luxurious headphones to date, the P9 Signature. With these headphones, audiophiles and music lovers get a mixture of high-end design and excellent sound quality, the combination of which makes for the perfect complement to one's music collection. Says the company, it designed these headphones in celebration of its 50th anniversary using the same team behind the 800 D3 loudspeakers. The company plans to launch a Lightning cable for iPhone users in early 2017.
The P9 Signature is a pair of over-ear headphones featuring Italian Saffiano leather with a cross-hatched finish, as well as memory foam ear pad cushions that, says the company, mold to the wearer's head after a while. The leather is complemented by aluminum arms and a hinged, foldable design. When folded, the headphones can be stored in an included Saffiano and Alcantara case.
As far as actual specs go, the P9 Signature weigh 413 grams and have a frequency range of 2Hz to 30kHz, a 22 ohms impedance,
A decoupled headband helps isolate the ear cups from unwanted vibrations, as well, which aids in keeping distortion to a minimum. Bowers & Wilkins says the headphones offer a "clear and open" sound. Meanwhile, high frequency precision is delivered via a new drive unit developed by the company itself, which includes a suspension system.
Those interested can pick up a pair of the headphones from the company's website for $899.99 USD; they'll launch in retail stores later this month.