Bowers & Wilkins P3 Series 2 headphones bring black leather finish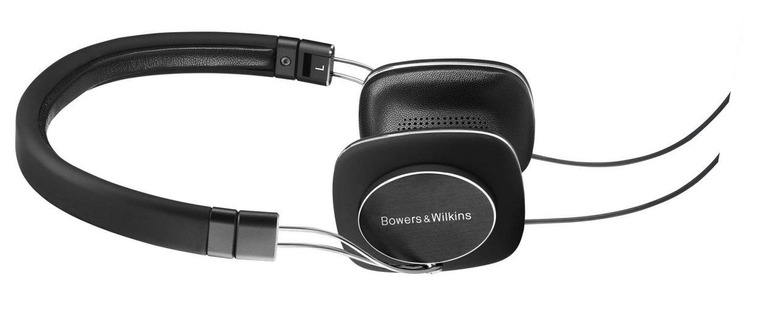 Bowers & Wilkins has introduced an updated version of the P3 headphones called, aptly enough, the P3 Series 2. These headphones bring a lot of the elements we like most from the P3 model and adds a new luxury black leather finish, according to the company. The headphones are targeted at music lovers who want 'pristine sound' coupled with lightweight earphones and more.
The headphones are designed for on-the-go use, hence the lightweight frames that mark a notable aspect of the overall construction. According to Bowers & Wilkins, the P3 Series 2 are "deceptively strong and comfortable," with the strength aspect being due in part to aluminum components and an included hard shell carrying case.
As with most headphones, the new P3 unit features a remote and microphone attachment that, says the maker, workers "seamlessly" with the iPhone; for those without an iPhone, there's a different universal cable that's compatible with various other MP3 players and smartphones. Changing the cable is done by taking off the replaceable ear pads.
The premium aspect, meanwhile, is thanks to the sheep leather. Other features include a small drive unit with Bowers & Wilkins' own damping system for keeping diaphragm movement under control. For bass lovers, there's no concerns about this impeding performance — the company says the P3 Series 2 have "big, extended bass" with a "remarkable punch" — at least compared to other headphones in the category.
The P3 Series 2 are available now for $149.99 USD.