Bose SoundLink around-ear wireless headphones II: 15hrs battery life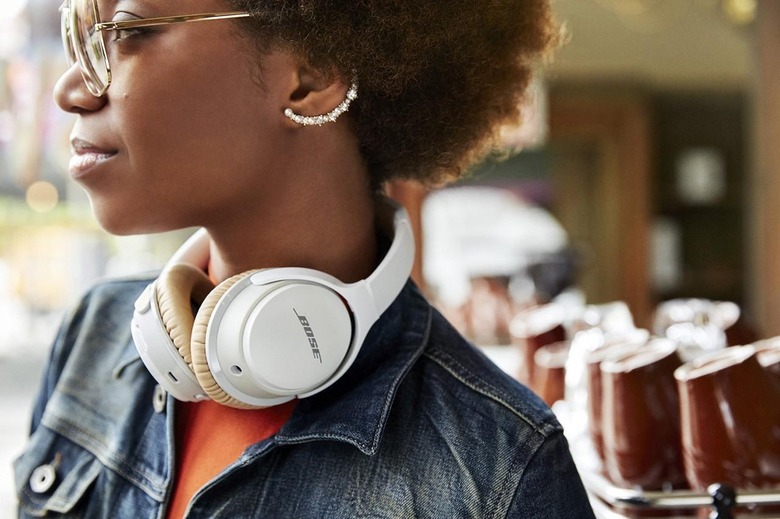 Bose has introduced its new SoundLink around-ear wireless headphones II, a pair of cans the maker says offers both the best wireless audio quality available and a host of new features, included among them being 15 hours of run time on a charge. In addition to the longer battery life, the new SoundLink headphones can connect two devices, feature NFC for fast pairing, voice prompts, and more. The headphones became available for purchase today in both white/gold and black/blue editions.
These are Bose's latest SoundLink headphones, and the features include things like active equalization, a new volume-optimized equalization, as well as an "advanced microphone system" that Bose says complements HD voice and adaptive audio for high-quality phone calls. The call volume adjust automatically to keep pace with how loudly or quietly someone is speaking, and there are automatic adjustments to handle ambient noise and wind.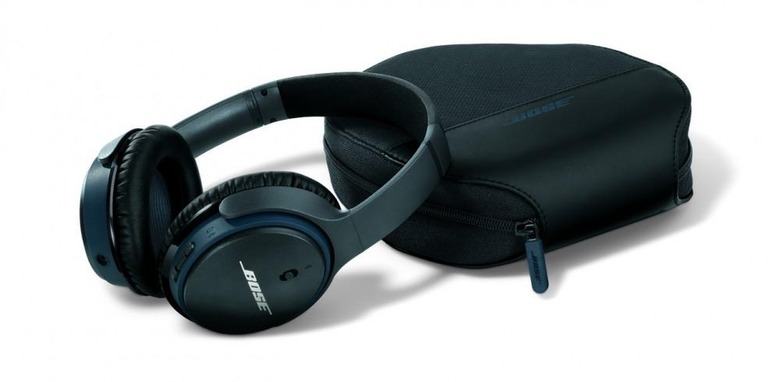 In addition, Bose promises the audio produced by its newest pair of headphones don't feature any artificial boosts when unnecessary, providing as true-to-life quality as possible. As for the headphones themselves, Bose says they were inspired by the QC25 headphones, and they're made of impact resistant materials, stainless steel that is resistant to corrosion, and glass-filled nylon, among other things. Despite the different materials, the headphones only weigh 7 ounces.
According to Bose, charging its new SoundLink headphones for 15 minutes will provide enough charge to last for two hours of playback. Other features include voice prompts in 11 different languages, Bluetooth connectivity, video/audio syncing, and a matching storage case.
Price is $279.95 USD.