Bose Sleepbuds noise-masking earbuds for sleep are now available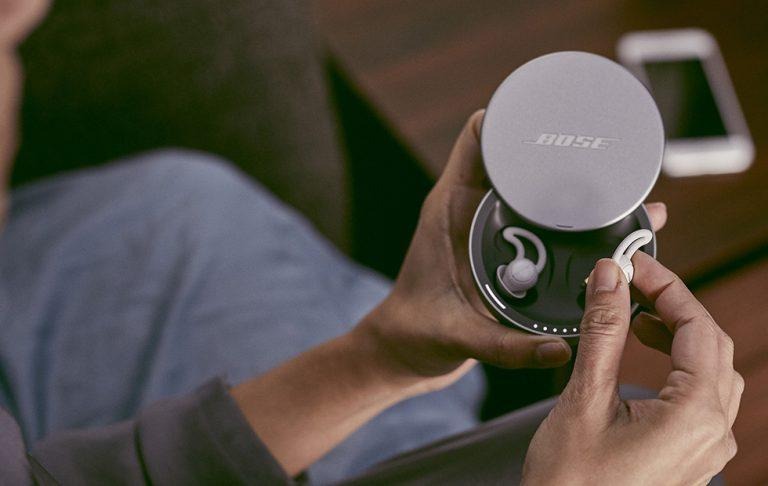 Audio company Bose has announced that its Sleepbuds are now available to purchase. These truly wireless earbuds are designed specifically for night use, helping wearers get and stay asleep via noise-masking technology, among other things. According to the company, Sleepbuds is its smallest product ever, bringing with it all-new technology.
Unlike other products, which feature noise-cancellation tech, Bose uses noise-masking technology with Sleepbuds. These are the company's first audio product to feature noise-masking, Bose explains, ultimately blocking, covering, and replacing the most common annoying noises that may keep you up at night.
Noise-masking, says Bose, is "more than just ambient sound or white noise." The company says that in some cases its noise-masking feature is better than active noise cancellation. Unlike regular earbuds or headphones, which are meant for day use, Sleepbuds can be used while sleeping, including by people who sleep on their side.
Sleepbuds feature 10 preloaded "sleeptracks," as Bose calls them, which are designed to match the frequencies of different common noises, including traffic, snoring, and barking dogs. The sleeptracks are then hidden under another layer of audio, the ultimate goal being the complete eradication of external sounds that keep you awake.
Talking about Sleepbuds is product systems engineer Daniel Lee, who explains:
Noise-masking is a science ... You can't achieve it by simply turning up the volume on calming songs ... Bedside machines can't cover it, earplugs can't block it, and earbuds meant for sitting, standing, or moving can't be worn for hours laying down — especially on your side. But Bose sleepbuds can.
Bose Sleepbuds are priced at $249 USD.
SOURCE: Bose