B&O's BeoPlay A2 is maker's first Bluetooth speaker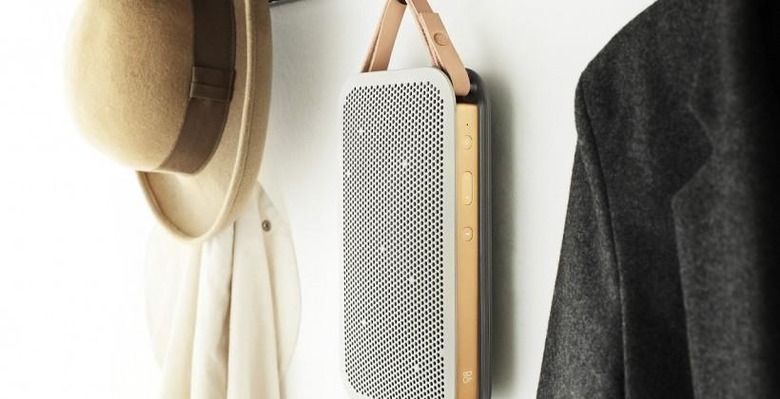 Bang & Olufsen has introduced its first portable Bluetooth speaker, marking its entrance into yet another segment of the audio industry. Called the BeoPlay A2, this new speaker is a stylish, relatively compact offering that is — as those familiar with the brand would expect — hailed as offering superb audio quality. This is despite being a Bluetooth device, which is often criticized for its compressed, lackluster performance. Even better, for those located in the United States the device has already launched at $399 USD.
The BeoPlay A2 is a stylish offering featuring a somewhat atypical rectangular design, with grilles on both sides and a strap on one end for carrying. This makes it better suited for placement in a bag over traditional square and blocky speakers. The device weights in at 1.1kg, which puts it a touch on the hefty side of things.
Connectivity comes in the form of Bluetooth 4.0, as well as a single line-in option for times when it is needed. There's a USB port that's used for charging, as well as a standard DC power input. When fully charged, the unit will offer up to 24 hours of playback with its Li-ion battery — something that comes in higher than many competing products.
There are a pair of 3" drivers and 3/4" tweeters, a couple 30W digital class-D amps, and a couple passive bass radiators. Frequency response sits at 55Hz to 20,000Hz. The speaker is available in a solid black (relatively traditional) color, as well as more attractive green and grey options.
SOURCE: Gizmodo