Borderlands 2 getting Captain Scarlett DLC next week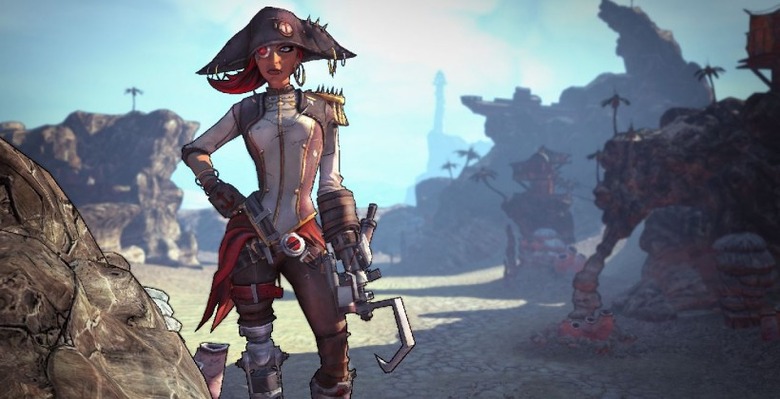 A couple days back, we were caught by surprise when Gearbox released the Mechromancer DLC for Borderlands 2 a week early. Today, we're finding out why the studio launched the new character class early: it has a completely different DLC pack to release next week. Announced today, "Captain Scarlett and Her Pirate's Booty," will be available across all platforms on October 16 – the original release date for the Mechromancer DLC.
Of course, we already had an inkling that a pirate-themed DLC for Borderlands 2 was on the way thanks to a few leaks here and there, but today Gearbox confirmed it. Captain Scarlett is the first DLC included in the Borderlands 2 season pass, and will have players traveling to a brand new desert area called Oasis. It's there that they'll find Captain Scarlett and her band of thieves and brigands, who are the hunt for a legendary treasure. "You can sense the pirate theme across the landscape, even though there's no water," Gearbox boss Randy Pitchford told the Associated Press. "It's all dried up. It feels more like Tatooine than an ocean. These bandits have really embraced the pirate lifestyle, and there's the legend of a treasure. That kicks off this whole adventure that the players can go on."
Captain Scarlett with introduce new enemies, new weapons, a new vehicle called the sand skiff, and seraph crystals – a new form of currency. As stated above, this is one of the DLCs included in the Borderlands 2 season pass, so if you purchased one of those, you'll be able to download Captain Scarlett as soon as it becomes available on October 16. If you didn't pick up a season pass, Captain Scarlett will set you back $9.99 or 800 MSP.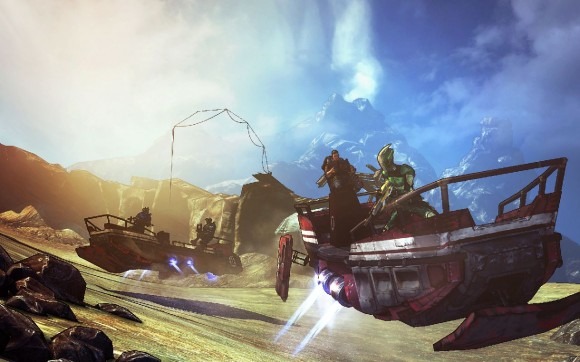 Gearbox has three more DLC packs similar in scope to Captain Scarlett planned for Borderlands 2. If you'll remember, Gearbox released four DLC packs for the original Borderlands as well, though some like The Secret Armory of General Knoxx were better than others (Underdome comes to mind). Here's hoping that all of the DLC for Borderlands 2 is similar to General Knoxx, at least in terms of quality. Will you be picking up Captain Scarlett and Her Pirate's Booty?